On Monday, March 15, the top 9 students from the La Crescent-Hokah High School Math Team competed in the 37th annual State Math League Tournament. The day's events were all held virtually and included the Math Bowl (a fast paced competition of the top 10 math league students in the state of MN), individual events, and a team event. At the end of the competition, La Crescent students placed 6th out of the 11 teams in Class A! Congratulations on an incredible finish Mathletes!!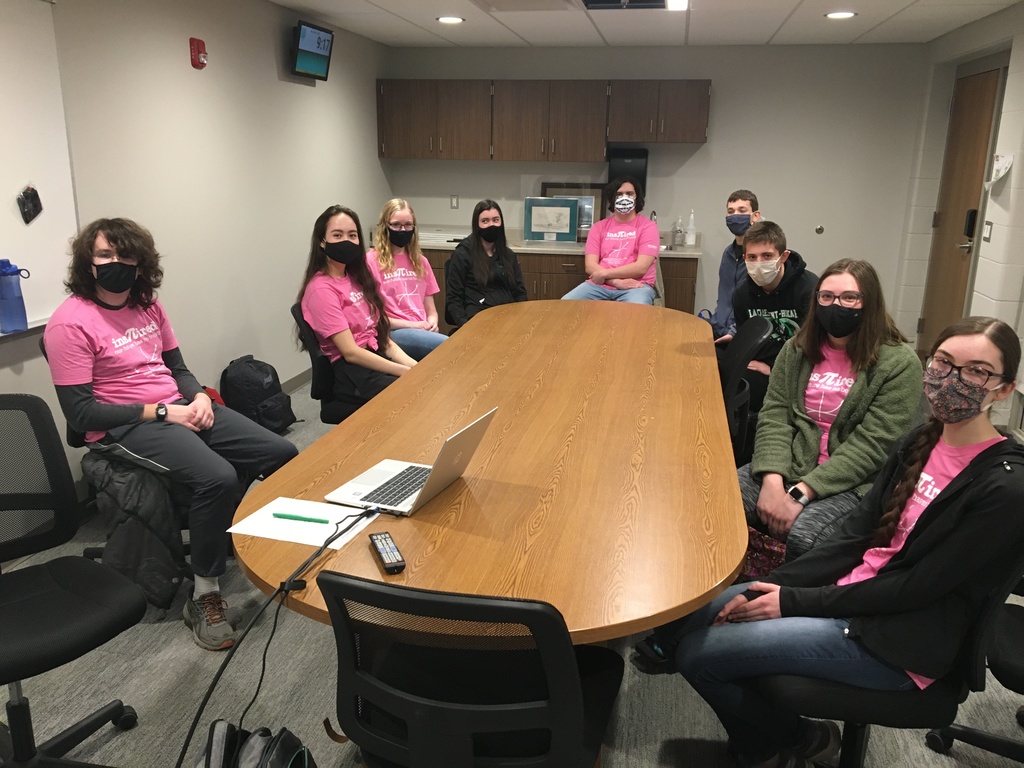 The robotics team moved into their new space on Saturday; they still have a lot of organizing to do but are excited about the new room!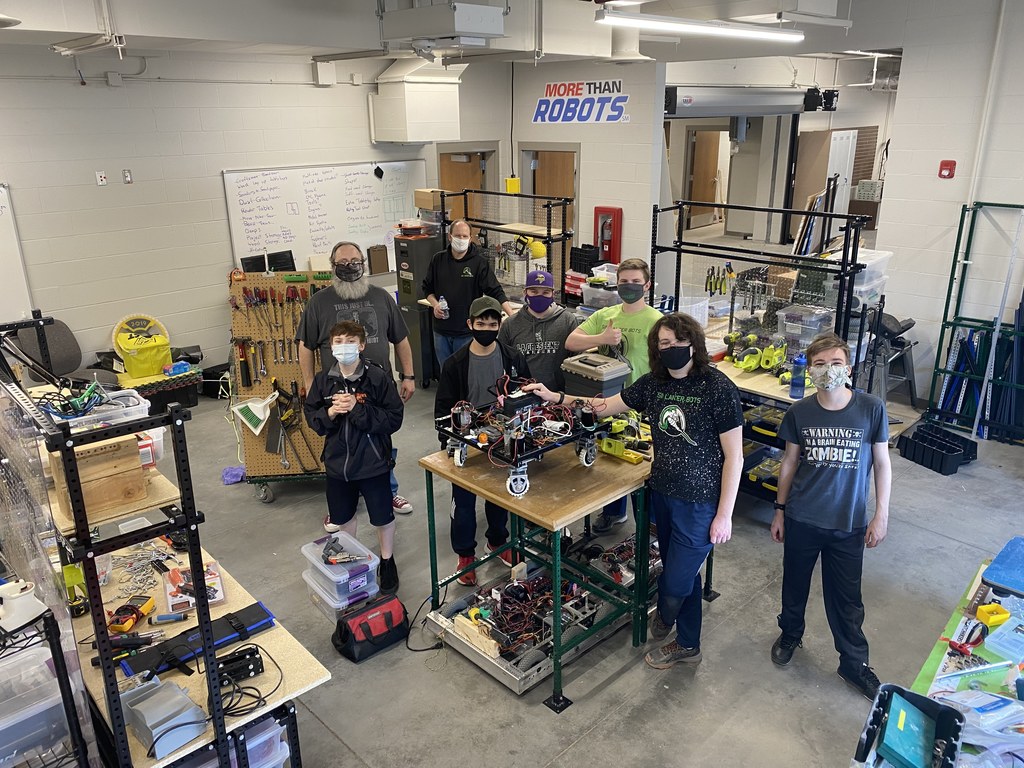 Check out some of our student artwork! Great job, students!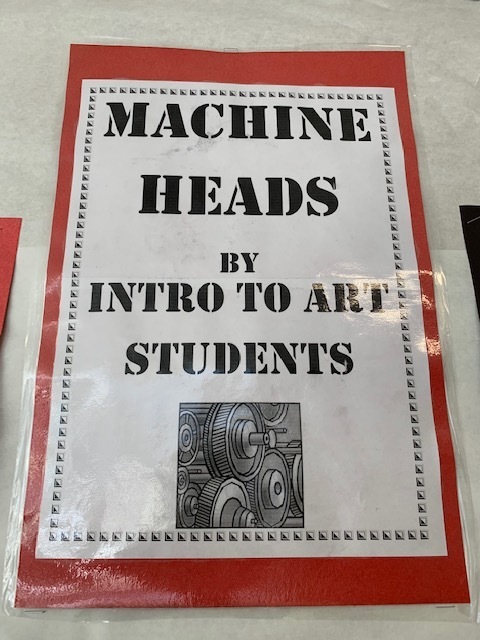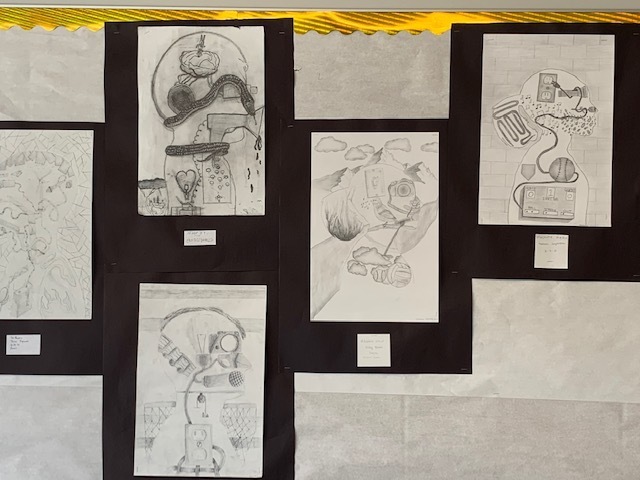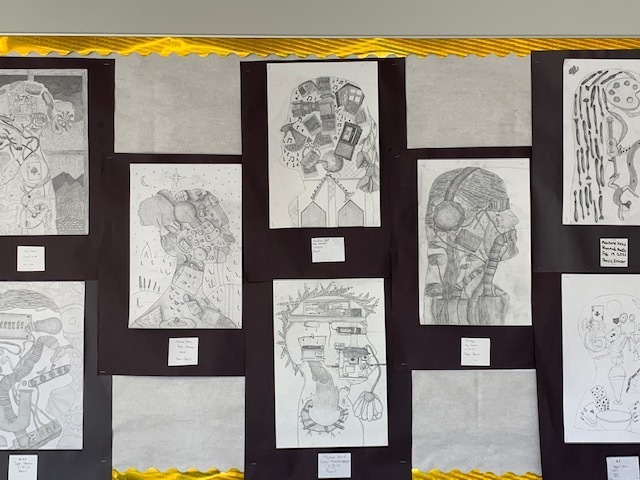 The School Nutrition Department is continuing to offer the option to order school meals for virtual learning days only. Beginning Monday, March 15th, 5th-12th grade students will all be transitioned to in-person learning on Monday, Tuesday, Thursday, and Friday. Wednesdays will continue to be a distance learning day from 8AM - Noon. Meals will be available at school for students on in-person learning days. You will have the option to order a 1-day meal pack for Wednesday. These meal packs will be given out on Tuesday at the end of the day (handout is from 2:50PM - 3:15PM at the Fine Arts Entrance). Meals may also be ordered for a daily pick-up from 1:00PM-2:00PM at the HS Dock for any student who has opted to remain distance learning for the duration of the school year. If you would like to place an order for the week of 3/15 - 3/19, please fill out this order form.
https://lacrosse.co1.qualtrics.com/jfe/form/SV_9Y9hCG0Qp8GLIF0
Orders must be submitted by NOON ON WEDNESDAY, MARCH 10th. A preorder is required! *Meal Pack Prices: FREE! COVID CASE IN HOUSEHOLD: If anyone in your household is ill, has been exposed to someone who has tested positive to COVID-19 and/or has tested positive themselves for COVID-19, please contact the School Nutrition Department to notify and receive further instruction regarding meals distribution. Thank you for helping keep the Nutrition Team safe during this time!

MS students and parents: Just a reminder that this Friday, 7th and 8th graders will not have classes as it will be a planning day for that staff. Grades 5 and 6 will run the regular schedule in the building that day. The next week all grades 5-8 will run regular schedules in the building on M,T,Th, and F. On Wednesday all grades will run a virtual schedule. See here.
https://docs.google.com/document/d/1hnKZIrSjGPBDDprJcT38LuxIlt4vUMxSII4oEH-fLaQ/edit
Please be advised that there will be no hybrid schedules while we are now all in school. If you choose to remain a distance learner you do not have to do anything. If you are switching to distance learning please notify us by 3:00 pm today. We are looking forward to having everyone in the building and doing it safely! Thanks. Steve Smith 5-12 Principal

Congratulations to the Culinary Arts Class Cupcake Wars winners, Chef Jurgerson and Chef Bauer! The theme for their cupcakes was Valentine Day . The winning team made chocolate, strawberry cupcakes.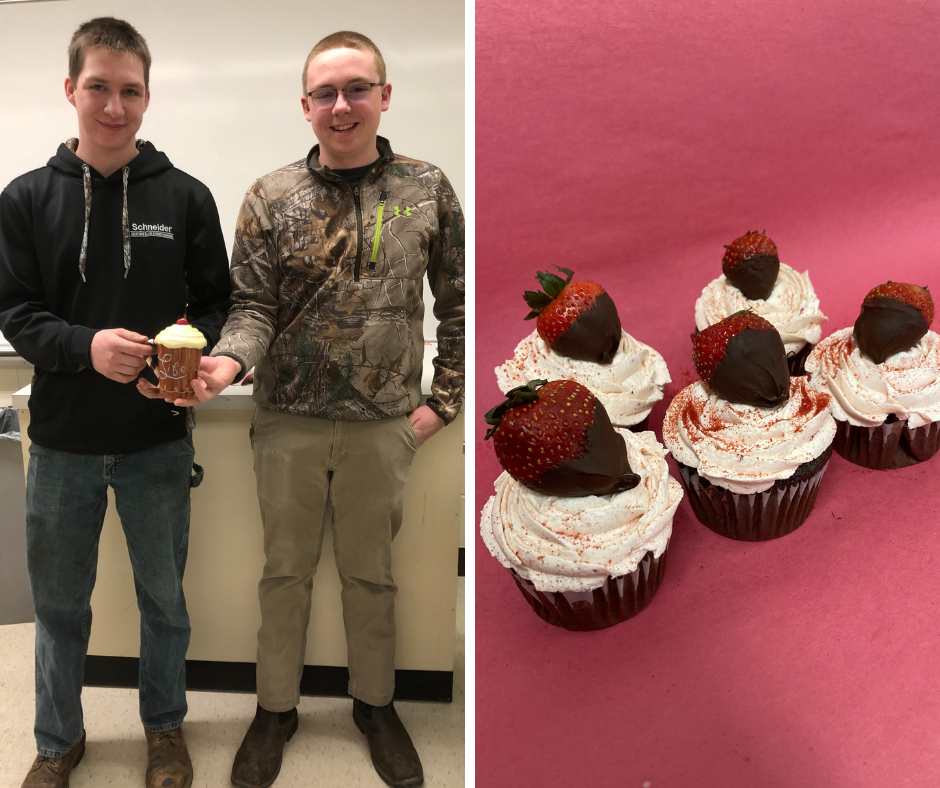 March Learning Model Transition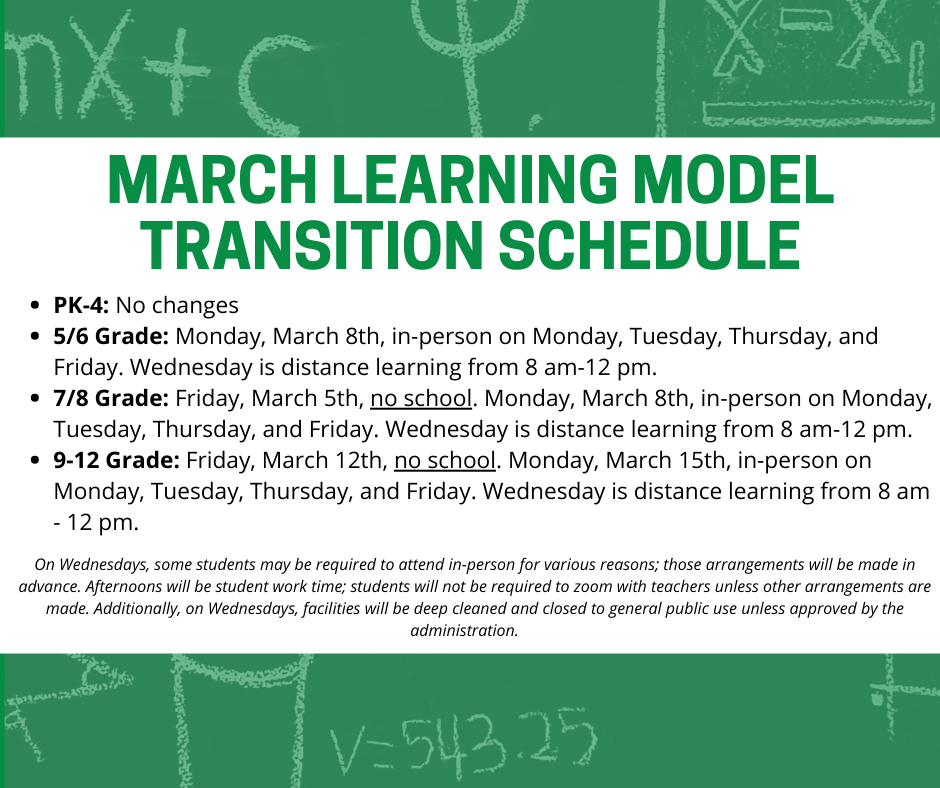 La Crescent-Hokah students benefit every day from the leadership and vision of our school board members. February 22-26 is Minnesota School Board Recognition Week, so please take time to thank these dedicated school leaders. School board members devote hours of their time each week to provide leadership for our school district! #CelebrateSchoolBoards @mnmsba #CelebrateMNSchoolBoards

Last Monday, the Math Team took 1st place in the final meet of the season, which resulted in a tie with PEM for 1st in our section. Our top 8 team members will be competing in the Math League State Competition on March 15! Our entire season was held virtually, and the state meet will be held virtually as well.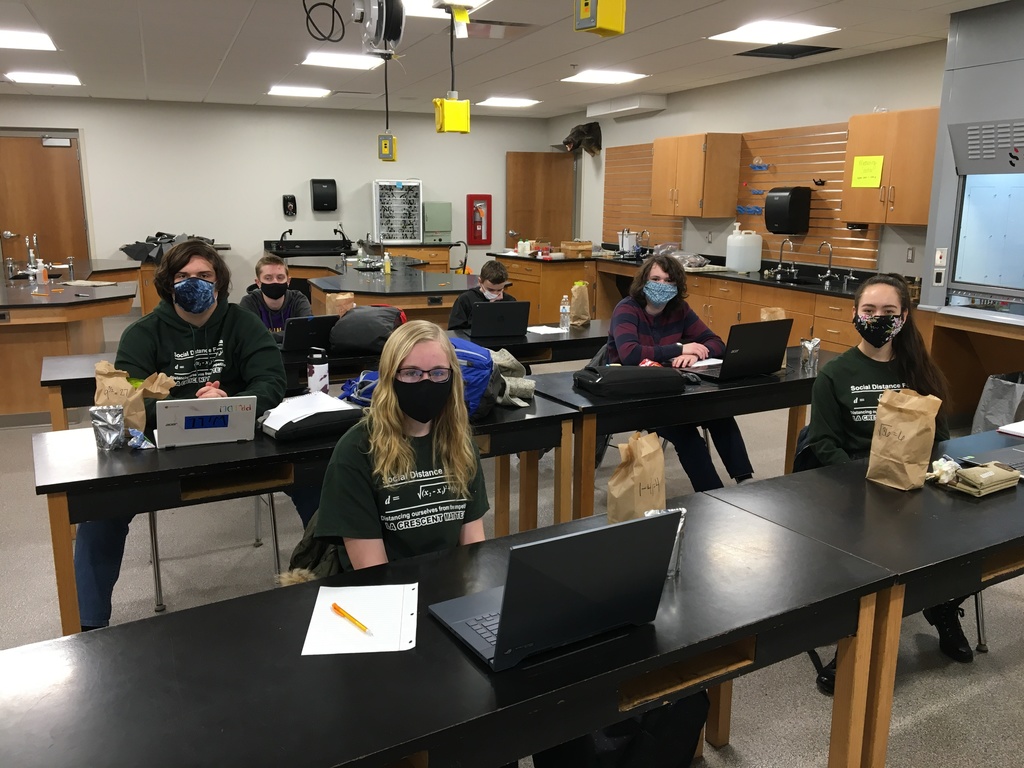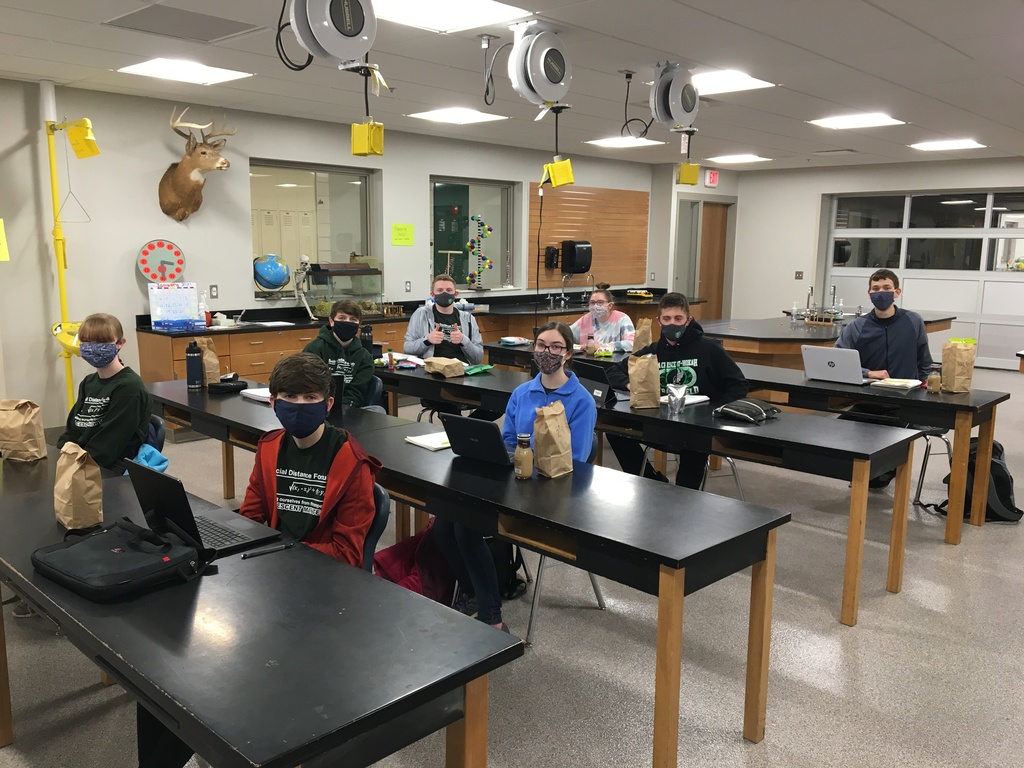 The School Board of La Crescent-Hokah Public Schools is searching for a new superintendent. The school board contracted with the Minnesota School Boards Association (MSBA) to provide guidance and assist us with the search. The school board met on February 2, 2021, to plan the search. Community and staff input regarding the superintendent search is now being requested, and a public survey is available for staff and community members to fill out beginning February 5, 2021, to February 23, 2021. All responses to the survey are anonymous, and MSBA will summarize and provide an overview of comments for presentation to the Board. To complete the online version of the La Crescent-Hokah Public Schools Superintendent Search Survey, please follow the links below. English:
https://www.surveymonkey.com/r/SuptSearchEnglishLCH
Spanish:
https://www.surveymonkey.com/r/SuptSearchSpanishLCH
Hard copies of the survey are also available at the District Office at 703 S. 11th St, La Crescent, MN. Please return all completed surveys to the District office by February 23, 2021. The application deadline for this position is March 15, 2021, and the new superintendent will begin work in the district on July 1, 2021.

Here are the Biology classes in the new rooms. Dissection lab!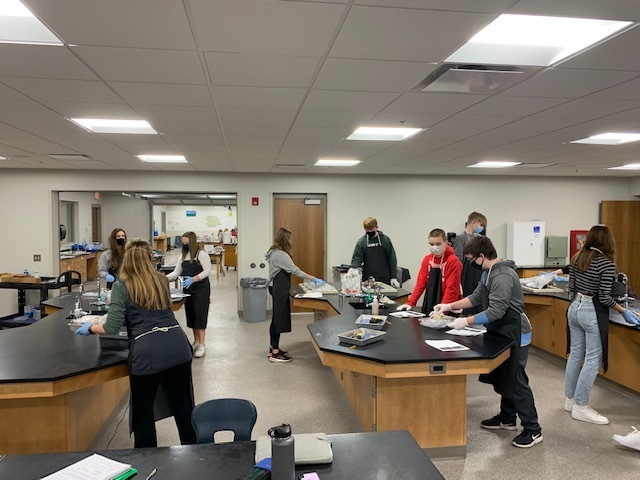 There is no school today February 4th for all students in ISD 300. This is a non-school day, no online classes.

ATTENTION BASEBALL PLAYERS!! Every Sunday from February 7th through March 28th we will be having OPEN GYMS to prepare you for your upcoming season! All open gyms are at the La Crescent High School Main Gym. During your time you will learn the proper ways to hit, field, and throw a baseball from our High School Coaches, the High School players and LYB members. Please bring a water bottle, any equipment you may have (bat, glove, batting gloves, helmet), a mask to cover your nose and mouth, and a POSITIVE attitude!! We have set aside a 90-minute time slot to get your work in. If you can make only one Sunday or all the Sundays, it does not matter. We would love to have you!! The times are as follows: 11:30 – Noon = Set up by the Coaches and HS players Noon – 1:30 = Grades 10-12 1:30-3:00pm = Grades 7-9 3:00-4:30pm = Grades 3-6 4:30-5pm = Clean up Play Hard, Get Dirty, and Have Fun!! If you have any questions, please feel free to contact = Ryan Niedfeldt 952-937-2802
ryan.niedfeldt@hps294.us

Ms. Stumpf's 1st grade class in pajamas for pajama day, and displaying their heart dream catchers!

Happy Paraprofessional Week to our incredible team of Paraprofessionals! Thank you for all that you do!!!!

PK students have been busy building dens and making creations on the light table and with building blocks!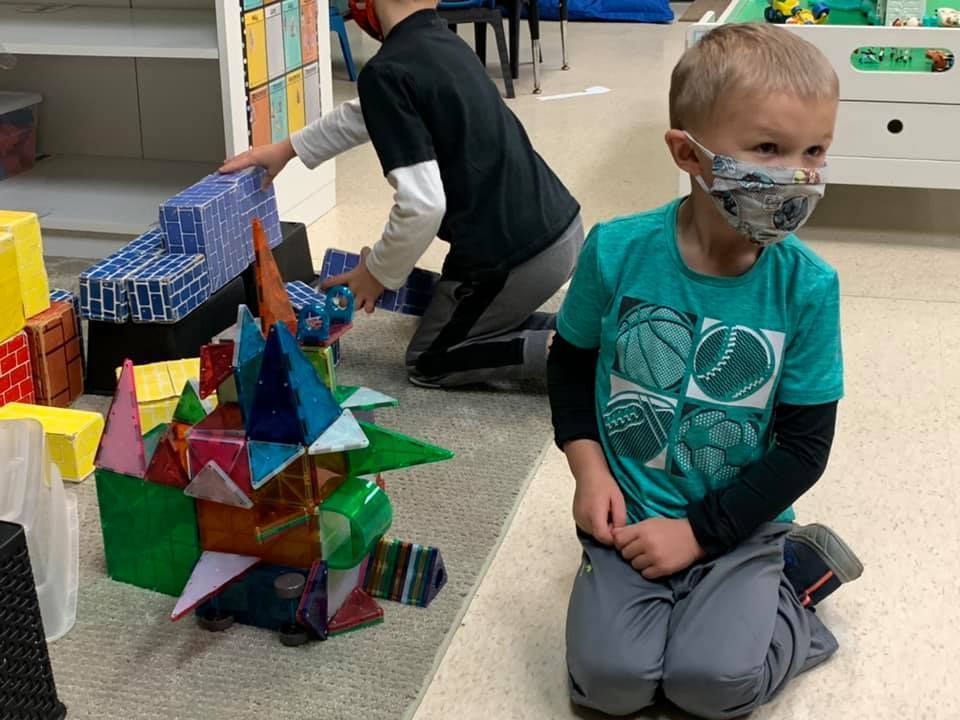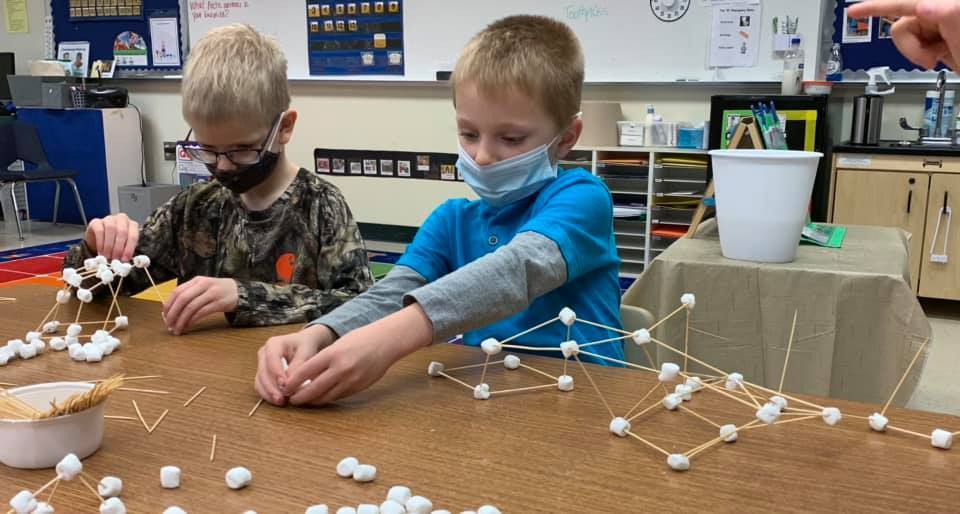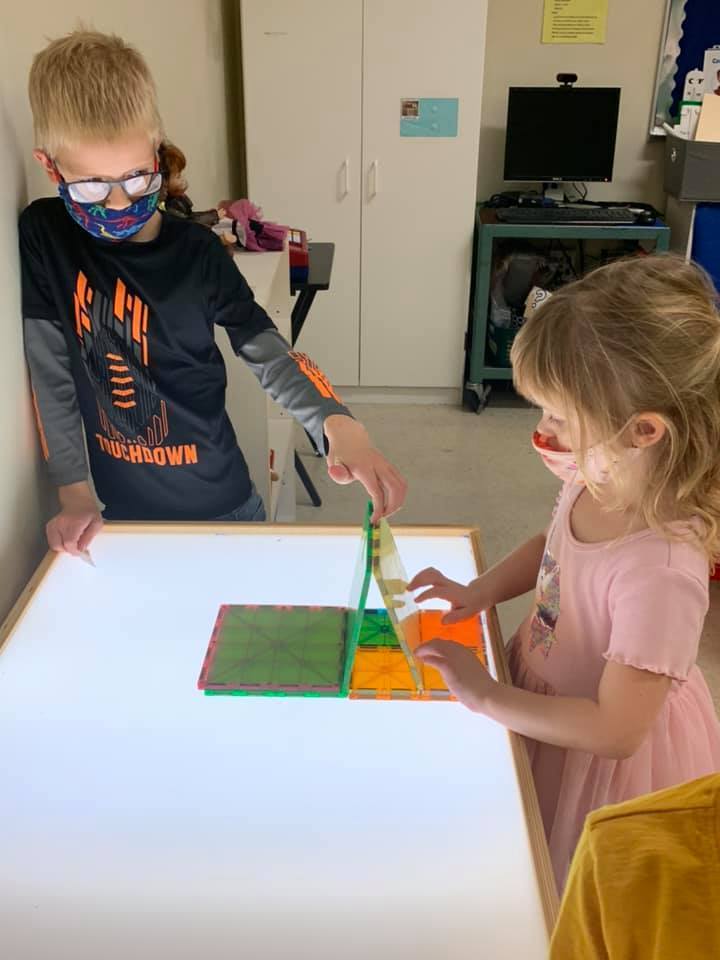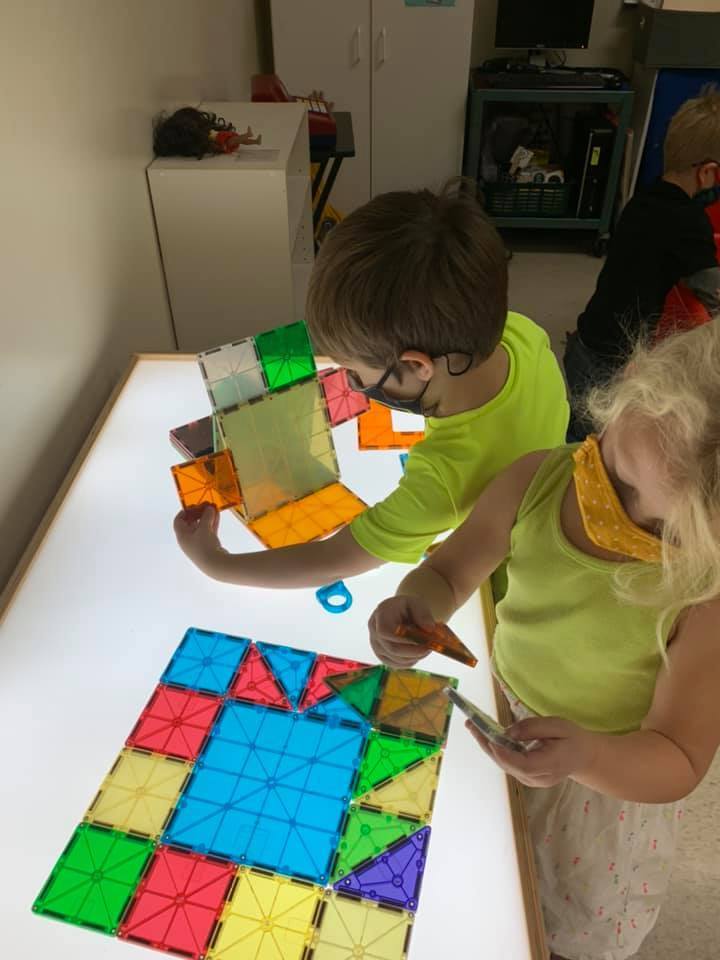 We're looking for 2021 Kindergarteners! Are you planning to send your child to La Crescent-Hokah Elementary in the Fall of 2021? OR do you have other plans for your child's education? Either way, we want to make sure we provide you the best customer service we can, so we need your help. Please let us know your plans for your child for Kindergarten in Fall 2021. Follow the link below to a very brief survey:
https://forms.gle/SQAry5MNVMF2LGtEA
If you're planning to attend L-H Elementary, we'll use this information to make sure you know everything you need to know about registration. If you plan to attend elsewhere, we'll use the information ONLY to make sure we do not frustrate you with repeated contacts. We thank you sincerely for your assistance.