Good Morning, this is Superintendent Crowley. After consultation with Ready Bus Company regarding potentially hazardous road conditions on three of our morning routes (2, 7, and 5). Busses may only be able to travel on paved roads today, Friday, December 16. Please make sure that your students stay safe and warm. Please call the school if you are keeping your child home today. If you have questions about a specific bus route or pickup please call Ready Bus at 507-895-2349. Thank you.

Due to potentially hazardous road conditions this morning, La Crescent-Hokah Public Schools will have a two-hour delayed start today, Friday, December 16. There will be no morning practice or activities and no morning Kid's Company.

Due to potentially hazardous road conditions this morning, La Crescent-Hokah Public Schools will have a two-hour delayed start today, Thursday, December 15. There will be no morning practice or activities and no morning Kid's Company. Thank you.

Due to multiple illnesses, tonight's Community Roundtable Discussion: Profile of a Lancer is postponed until Monday, January 9th.

Attention households that use Acegroup email accounts! You may not receive emails from the school district due to your email settings having the district email accounts "blacklisted." What does this mean? When you log into your Acegroup email account on the computer, you will see underneath your folders the word "filters." If you go to the filters, you will see "whitelisted" and "blacklisted." The emails that the district send from may be in your "blacklisted" group. You must move the email to the "whitelisted" group. You may have to look through the pages to find the district email accounts. If you need assistance, please call your provider, AcenTek, at (507) 896-3192. The district uses two tools for communications. So, you may receive some communications but not all. An email was sent to parents and guardians yesterday from
messenger@lacrescenthokahmn.mg.infinitecamp
. The other email that we send from is
noreply@isd300.k12.mn.us
. For any questions or to ensure your notification preferences are set correctly, please contact the District Office at 507-895-5051.
Please join us as we work to create the "Profile of a Lancer"! Wednesday, December 14, 2022 6:00-7:30pm Secondary School Cafeteria This event seeks input from the La Crescent-Hokah Lancer community on what SKILLS and MINDSETS they feel that our students need to develop as the District prepares them for our ever-changing world. It is critical to have voices and representation from as many sectors of our community as possible. We hope to gain insights from our tax-payers, families, business owners, employers, and citizens to learn what they want instilled in our students as we prepare them to be members of society. This input will be used as the District works to create the "Profile of a Lancer" and that will guide the upcoming strategic planning process. The "Profile of a Lancer" will also be used to help inform changes to policies, procedures, and practices as needed.

The La Crescent-Hokah Choirs, along with the Apple Annies, are at Rotary Light tonight at 7!

Middle School is hosting a Scholastic Book Fair in the media center now through December 7th. It is open from 7:30 - 3:30.

Our partner, Teachers On Call, is hiring substitutes in our school district! It's a great fit for college students. Are you looking for flexible, meaningful work with no nights or weekends?! Are you just about to graduate and looking for work in your transition? You don't need to have an education degree to work with us or be an education major--you just have to want to work with kids and make a difference! Maybe you are an education major though or are just about to graduate as an education major and receive your teaching license -- this would be the absolute perfect opportunity for you to begin networking in various schools in your community to prepare you for full-time employment in the future! Apply now:
https://www.teachersoncall.com/talent/apply-now
Contact Jillian if you have any questions at 952-905-3566 or
Jillian.rowe@teachersoncall.com
You can even schedule a meeting with this link:
https://calendly.com/jilr608/let-chat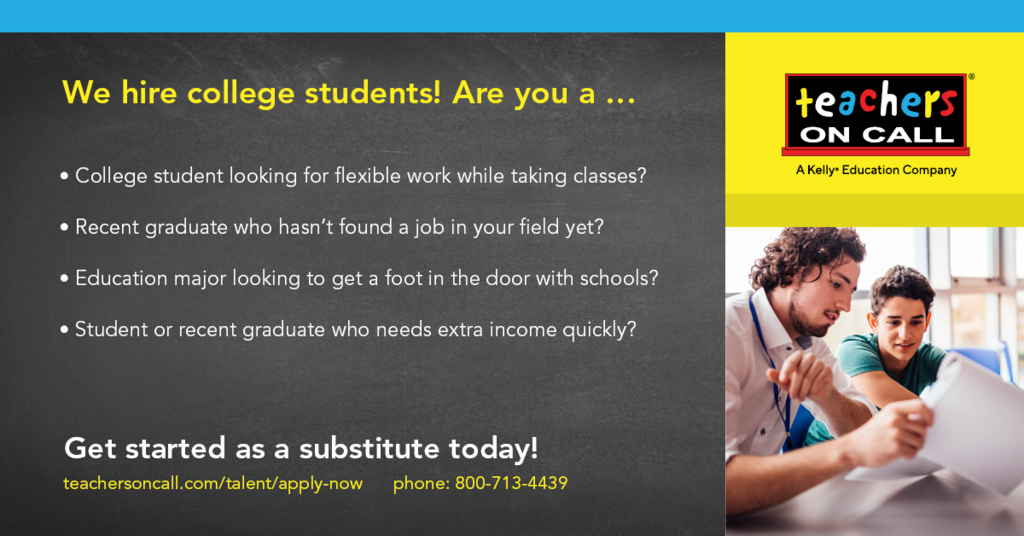 Want to spread some holiday cheer by singing loud for all to hear? Then come see Elf Jr. presented by La Crescent Middle School. This show is running: Saturday at 7:30 PM Sunday at 2 PM Tickets are $5 and can be purchased at the door.

Want to listen to some great holiday music from our amazing choirs? Then come to the Fine Arts Center at 7:00 pm on Sunday the 18th. Bring your holiday cheer and support the La Crescent Choirs for an amazing concert!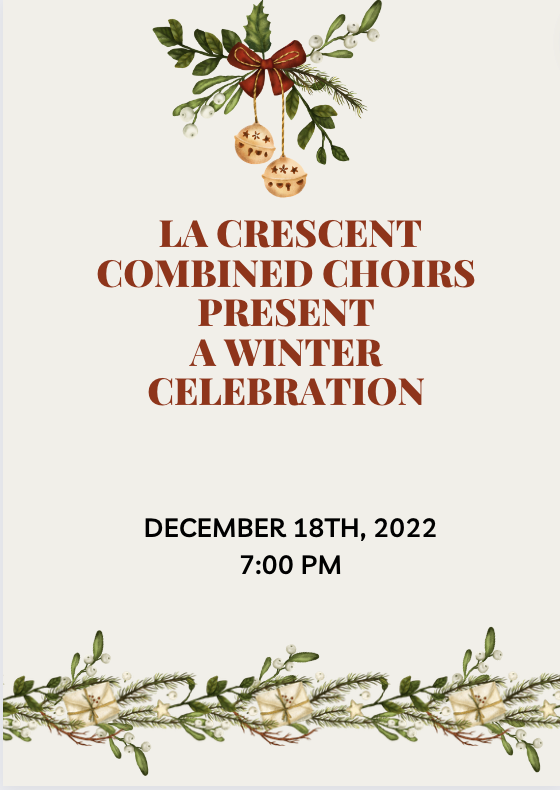 Students in Mr. Vinzant's 8th Grade Health Class were nominated/voted by their peers as being outstanding leaders. 8th Grade health is a leadership course, using a curriculum called LEAD EM' UP. Congratulations on your nominations, students! Pictured left to right: Austin Hill, Quinn Jorgenson, and Nathan Boettcher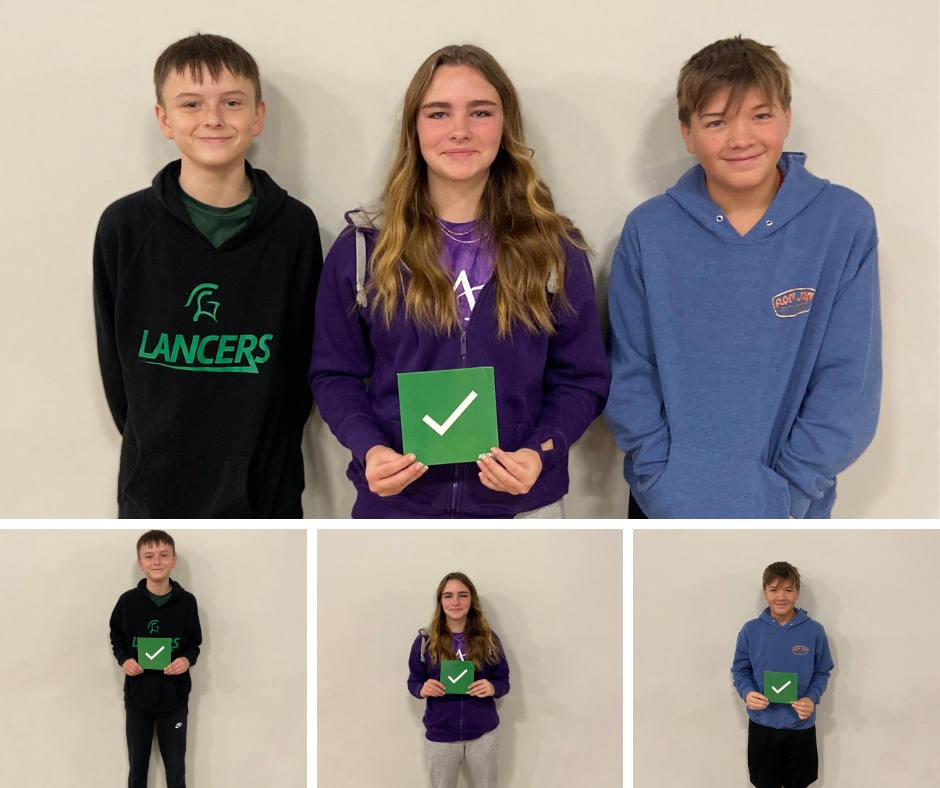 Look at the amazing work the students in Mr. Kaatz's Commercial Construction course did! Antonio Brown, Emma Mades, Theodore Rosendalh, Alex Von Arx, and Ron White made this beautiful privacy shelf for the Middle School office. Thank you students, we have already received several compliments.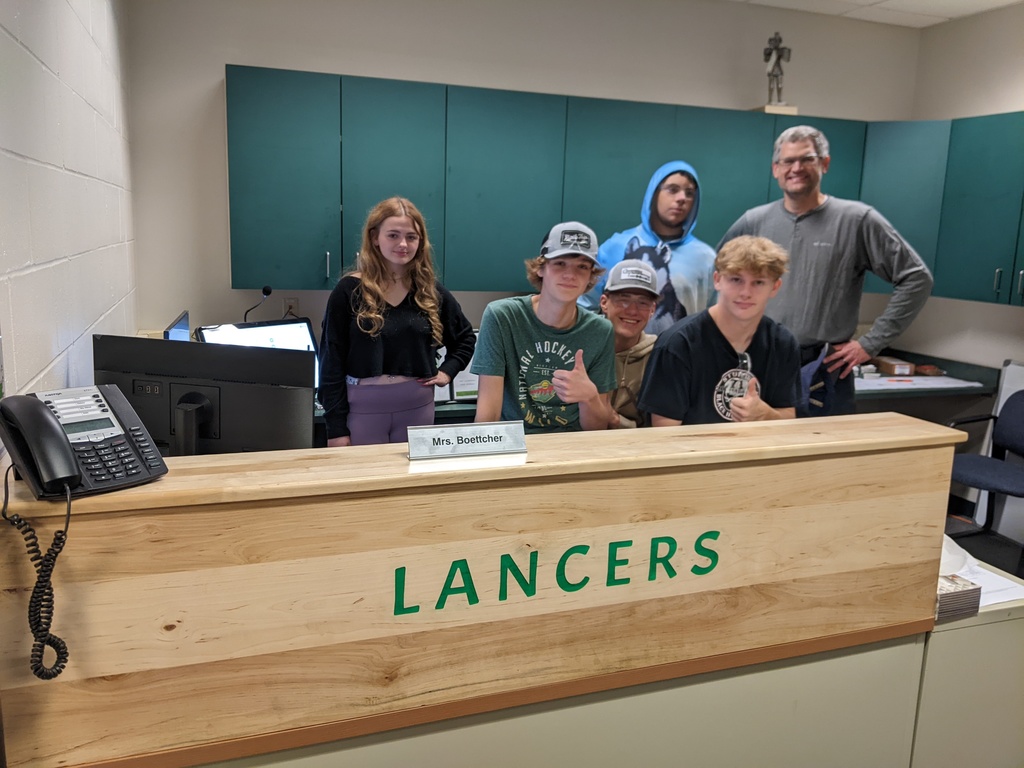 Mrs. Johnson's 6th grade class took some time this morning cleaning up the playground of trash and debris. Thanks students for helping keep our playground safe and clean.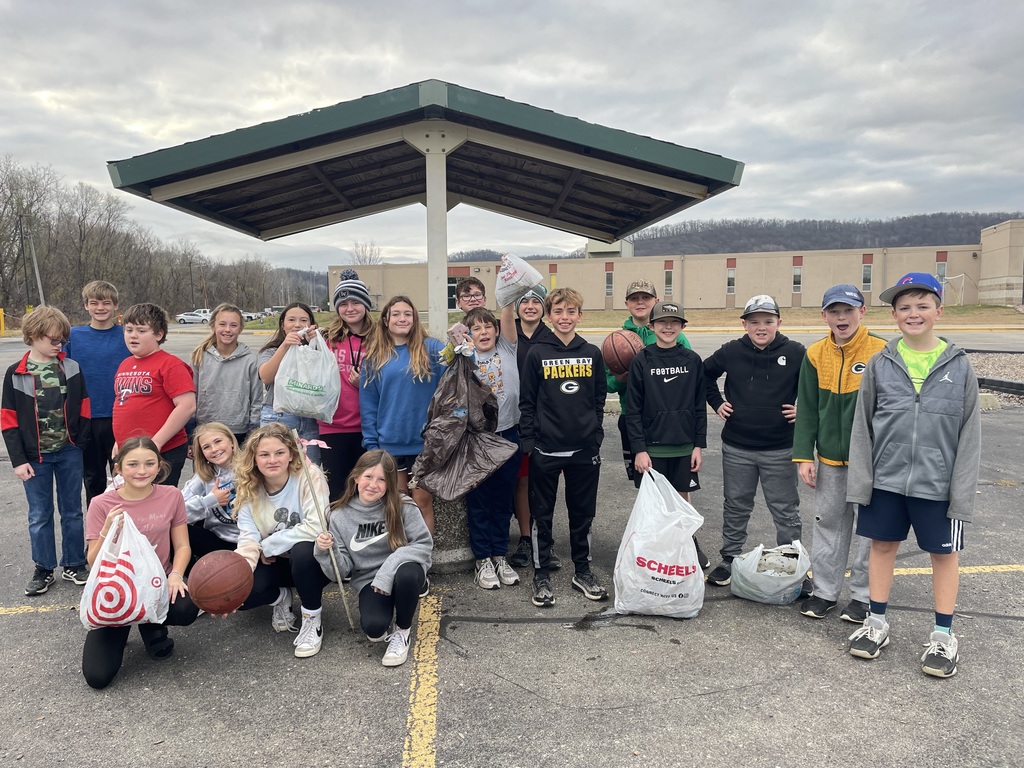 Staff from Wieser Brother's visited the Manufacturing and Welding II class to teach about Stick Welding. Thank you for visiting!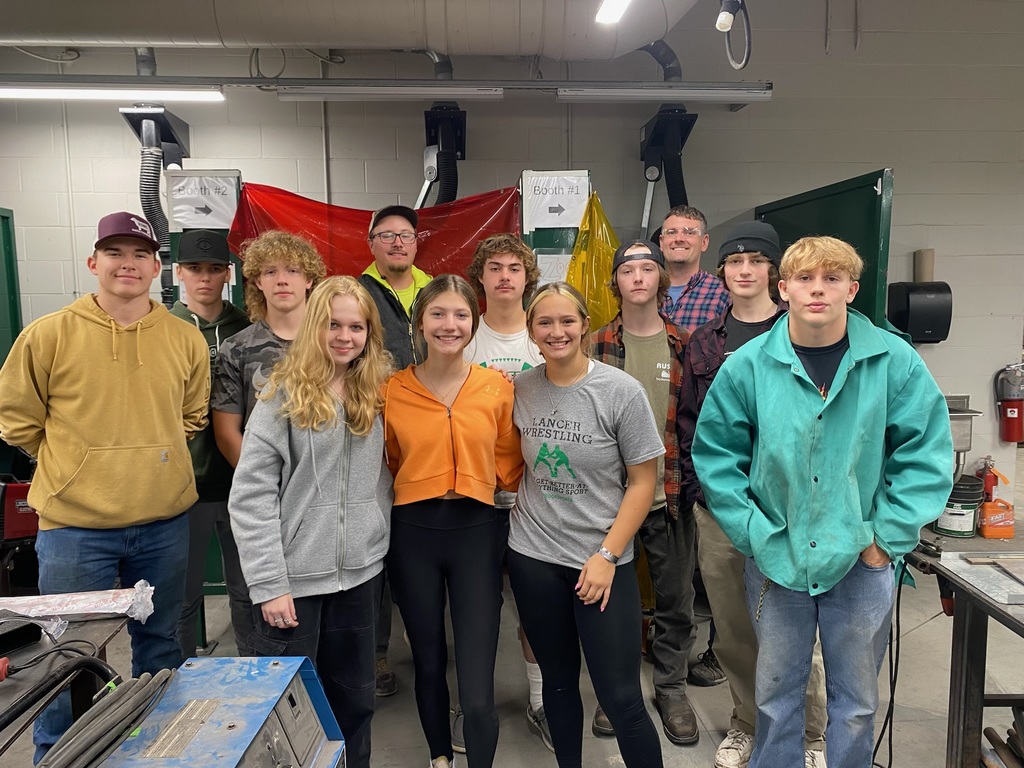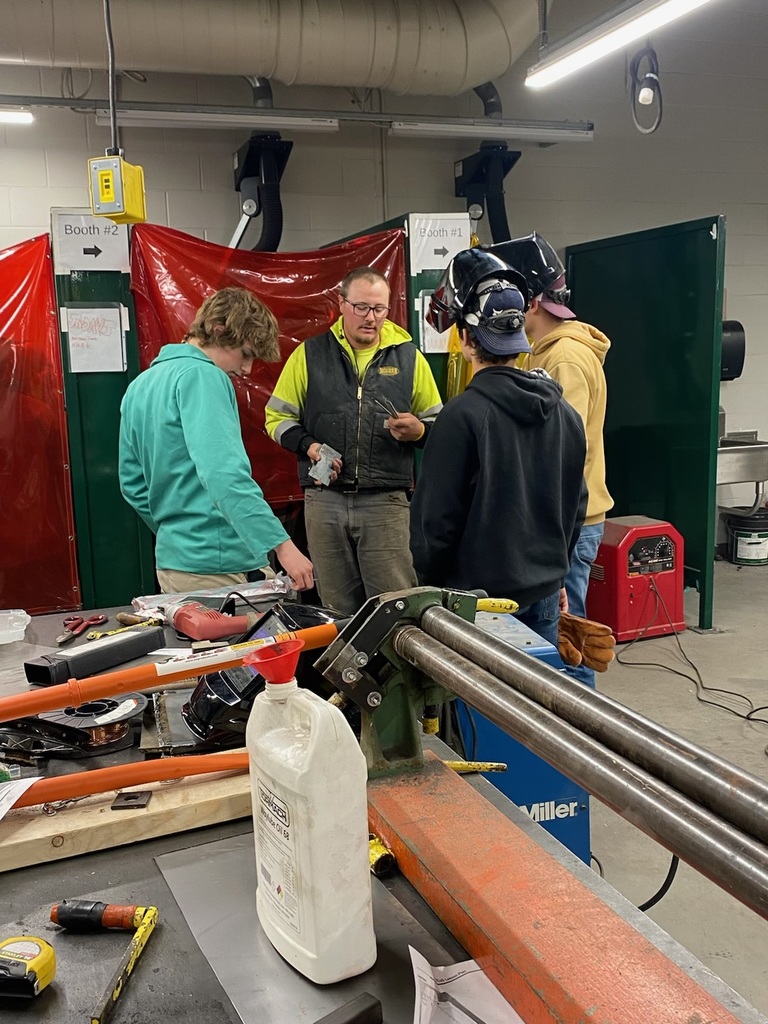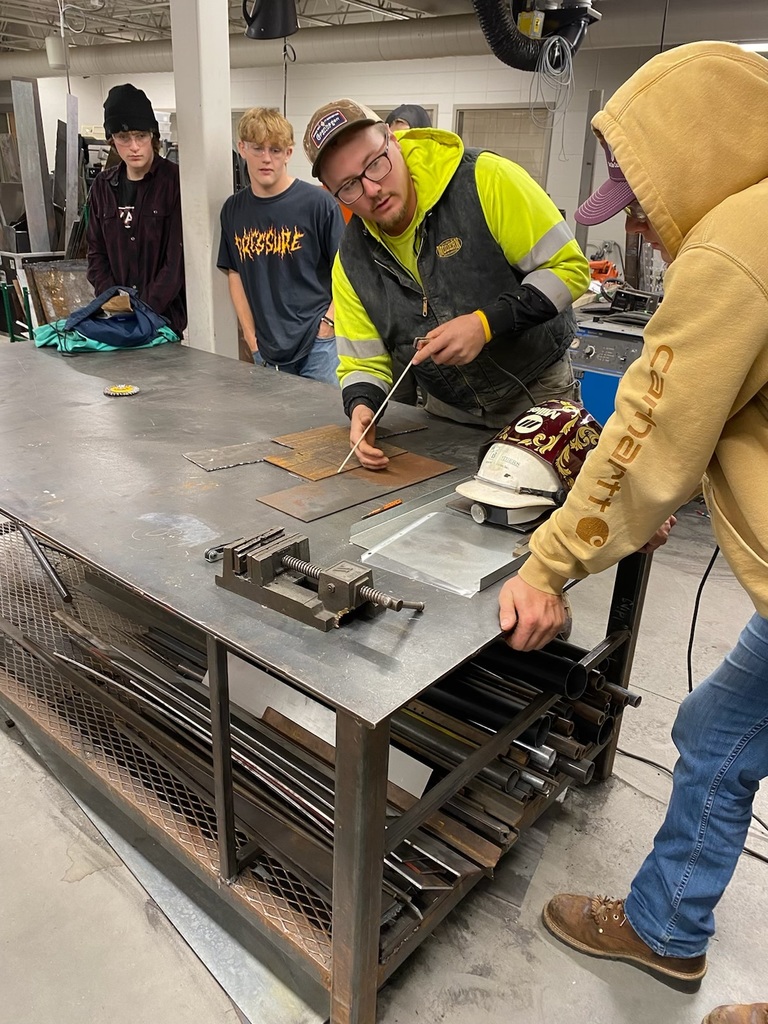 October Middle School Students of the Month are from left to right: 8th grade, Jonah Christensen; 7th grade, Henry Martin; 6th grade, Sam Rislov, 5th grade, Oliver Hutchinson. Congratulations students!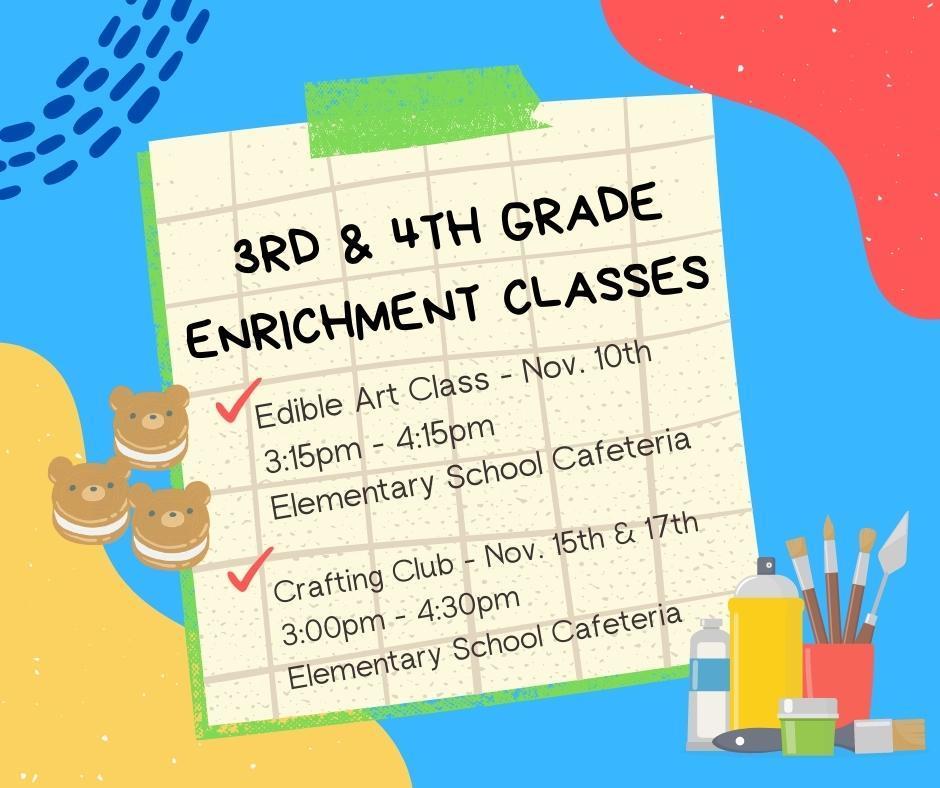 Marketing class decorated pumpkins as an outreach to our local businesses.