Congratulations to our Lancer Pride Card winners this week! Thank you for being respectful, responsible, safe, and caring!

1st grade classes worked together to collaboratively create a poster for Black History Month. Great work students!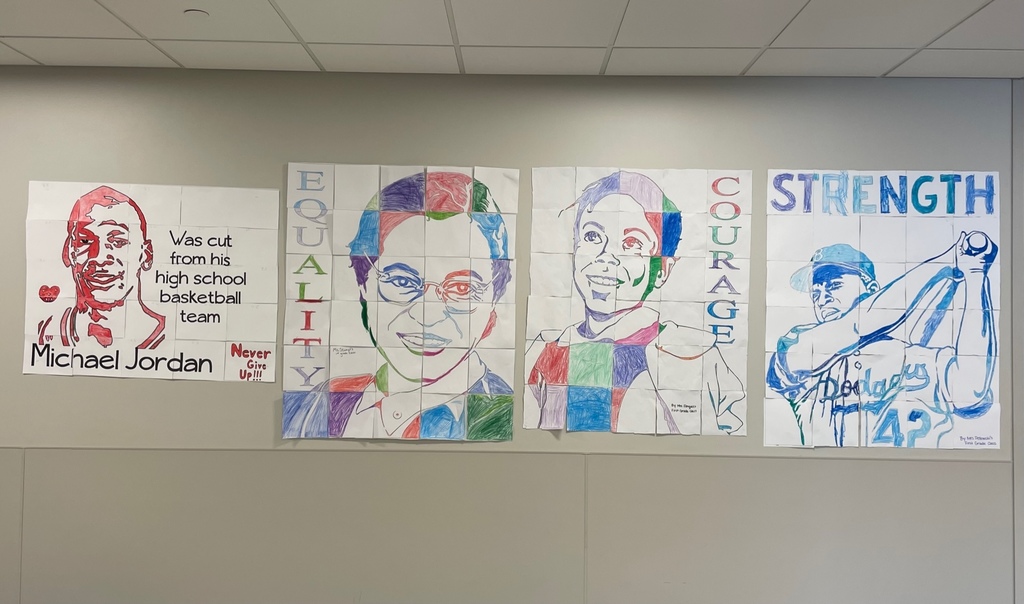 At tonight's School Board meeting, the Board of Education approved a change in the School District's "required" masking policy. Effective Thursday, February 17, masks will be "recommended" for students, staff, and visitors in all School District buildings. Masks will continue to be required on all school buses and school vehicles per the federal requirement. Thank you for all you do to help keep our school community safe and healthy.

Save the date! La Crescent-Hokah School District 300 Foundation invites you to the Lancer Night Out spring fundraiser event!

La Crescent-Hokah Public Schools welcomes Eriah Hayes as their new Activities Director. Hayes has been the Varsity Hockey coach at La Crescent-Hokah Public Schools since the fall of 2019. Hayes replaces Josh Mallicoat, who has transitioned into the full-time Secondary School Assistant Principal position as part of a restructuring of the Secondary School administrative team. Board Chair Eric Morken said, "We are thrilled to have Eriah return to his alma mater to join the La Crescent-Hokah leadership team. The skills and experience gained from Eriah's journey in the professional sports world combined with his natural drive to help young people reach their goals is a major asset to our district's students."

Thank you to our School Counselors! National School Counseling Week 2022 (#NSCW22) is Feb. 7-11, 2022, to focus public attention on the unique contribution of school counselors within U.S. school systems. National School Counseling Week, sponsored by ASCA, highlights the tremendous impact school counselors can have in helping students achieve school success and plan for a career.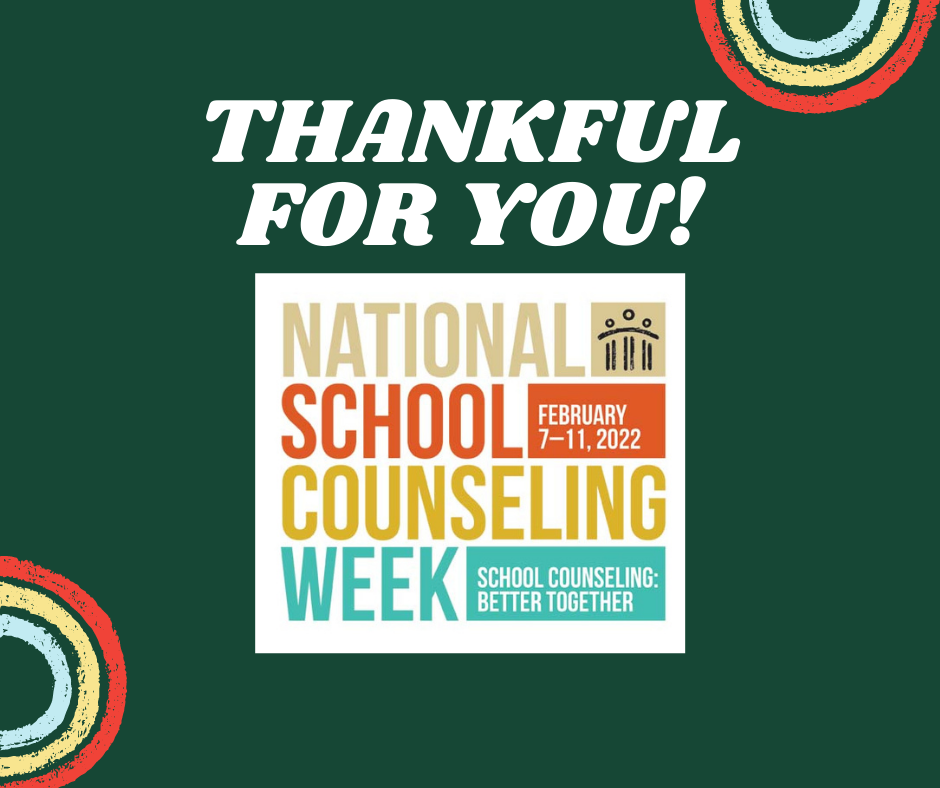 La Crescent-Hokah Public Schools is requesting sealed quotes for the following vehicles: 2009 Dodge Van, color: green, mileage: 87,001 1995 Ford Econoline Cargo Van, color: silver, mileage: 158,965 1969 International Flatbed Truck, color: orange, mileage: 73,358 Sealed quotes must be submitted to the District Office at 703 S. 11th St., La Crescent, MN 55947 by February 14, 2022, at 1:00 pm. For additional information, please call 507-895-5051.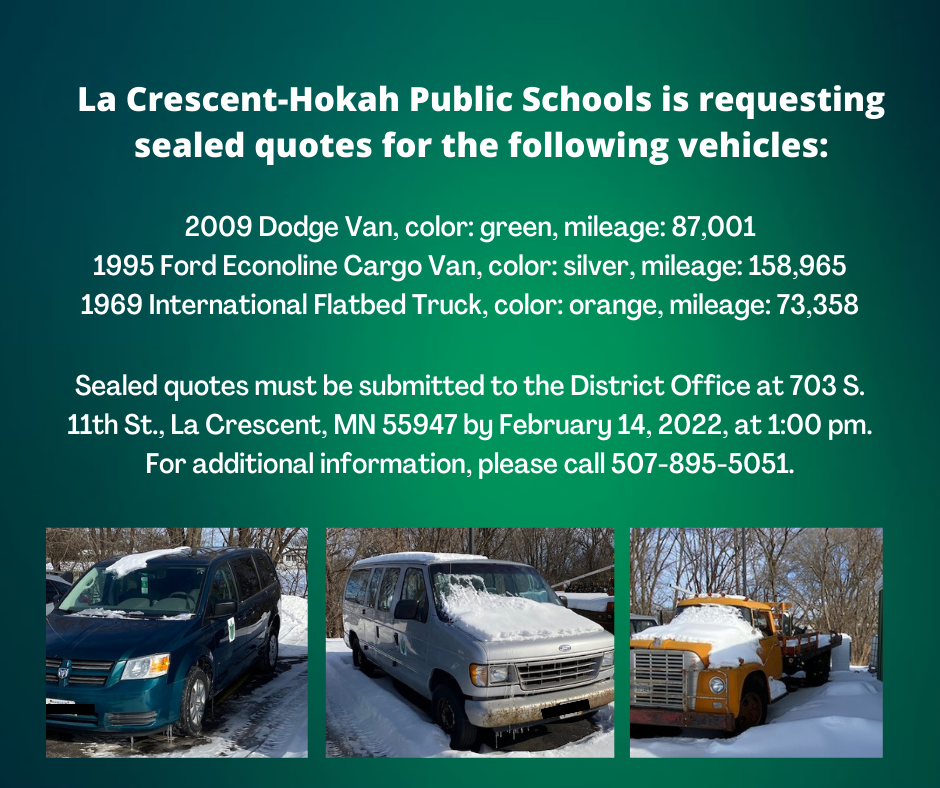 Due to tomorrow's cold temperature forecast, La Crescent-Hokah Public Schools will have a two-hour delayed start on Wednesday, January 26th. There will be no morning activities and no morning Kid's Company. We will still follow the regular Wednesday early release dismissal time.

9-12 Parents: On Thursday, January 27th, we will be hosting an informal gathering at the high school for you to learn more about course registration and some of the new offerings for next year. There will be 3 different times for you to attend a presentation in the Auditorium, followed by an opportunity to meet with staff in the new commons area to ask more questions and to meet some of our new staff as well. Please see the schedule below, and we look forward to seeing you if your schedule allows. Time Schedule for 1/27/22 We will have three sessions throughout the night. Each session will have a Course Registration Presentation in the Auditorium followed by a Staff Meet and Greet and the opportunity for questions in the Commons. Session 1 3:30 - 4:15 Presentation in Auditorium (Mrs. Kemp - Course Registration, New Courses, PSEO) 4:15 - 4:45 Social Hour All Staff/Departments are available in the Commons for a meet and greet and questions. Session 2 5:00 - 5:45 Presentation in Auditorium (Mrs. Kemp - Course Registration, New Courses, PSEO) 5:45 - 6:15 Social Hour All Staff/Departments are available in the Commons for a meet and greet and questions. Session 3 6:15 - 7:00 Presentation in Auditorium (Mrs. Kemp - Course Registration, New Courses, PSEO) 7:00 - 7:30 Social Hour All Staff/Departments are available in the Commons for a meet and greet and questions.

Happy Paraprofessional Recognition Week to our outstanding and devoted Paraprofessionals! We thank you for all that you do and the positive impact you provide to our students every day!


Lancer families, La Crescent-Hokah Public Schools will provide breakfast and lunch for students daily beginning Monday, January 10th. Parents and students can pick up meals at either location regardless of which school the student attends. If parents have students in various buildings, they can pick them all up at one location. Please note, we will not be packing meals for multiple days. Please call Terri Williams, Food Service Manager, if you have any questions 507-895-5065. Elementary: 8:00 am -10:00 am pickup will be daily at the entrance by the playground (located on S 4th St.). Secondary: 11:00 am - 1:00 pm pickup will be daily at the loading dock door (located between the auditorium and new main entrance). La Crescent-Hokah School Nutrition Office

Dear ISD 300 families and students, In response to the quickly escalating number of Covid-19 related student and staff absences, La Crescent-Hokah Public Schools (Pre-K through 12th grade) will "pause" in-person instruction effective tomorrow, Friday, January 7, 2022, through Friday, January 14, 2022. Tomorrow, Friday, January 7, will be a non-instructional day for students while all staff report to the buildings to prepare for distance learning for Monday, January 10th-Friday, January 14th. Administration considered a shorter amount of time, but ultimately with the health and safety of students and staff in mind, the decision is to "pause" for a full week. During this "pause," there will be no activities, practices, childcare, or outside group facility usage. We are extremely hopeful that this six-day pause will enable us to resume in-person learning and regular activities. Health and safety continue to be our top priority, and we understand the hardship this may place on families. Please continue to report your child(ren)'s symptoms and/or Covid-19 test results to the respective school attendance line (507-895-4484, follow prompts). There will be limited testing appointments available for ANY PreK-12th student (free of charge) at the secondary school location during school hours. Please call the secondary attendance line to check availability and get scheduled. Building and/or grade level communication will follow regarding student expectations for this "pause" time period. We appreciate your continued support. Gary Kuphal, Acting Superintendent Steve Smith, Secondary School Principal Josh Mallicoat, Secondary School Assistant Principal/Activities Director Jeff Copp, Elementary School Principal Beth Theede, Community Education Director

We're looking for 2022 Kindergarteners! Are you planning to send your child to La Crescent-Hokah Elementary in the Fall of 2022? OR do you have other plans for your child's education? Either way, we want to ensure we provide you with the best customer service we can, so we need your help. Please let us know your plans for your child for Kindergarten in Fall 2022. Follow the link to complete a very brief survey:
https://forms.gle/Fg7hwvzpPyEZjCRu6
If you're planning to attend L-H Elementary, we'll use this information to make sure you know everything you need to know about registration. If you plan to attend elsewhere, we'll use the information ONLY to ensure we do not frustrate you with repeated contacts. We thank you sincerely for your assistance.

Effective immediately, masking is only required during student hours (7:50 AM - 3:00 PM) at the Secondary School building and is recommended during all other times. Please note that while on buses, masking is still federally mandated. There are no masking changes at the Elementary School. La Crescent-Hokah School District Administration

Sunday, December 19 - Band Concerts Due to CDC recommendations, our band concerts this weekend will be for family members and very close friends of our performers' families. We regret this restriction and hope to be able to open this up to the general public in the spring. All guests are asked to wear a mask and maintain social distance. 1 PM - 5th grade 2 PM - 6th grade 3 PM - 7th grade 4 PM - 8th grade 5 PM - HS Lancer Band 6 PM - HS Concert Band
Wednesday 12/15/21: ALL ISD 300 District buildings will close at 5:30pm this evening. The School Board Meeting has been postponed to next Wednesday at 6:00PM (Please note the one hour earlier start time.) Stay safe in this evening's predicted unprecedented December weather.

NOTICE: EARLY RELEASE TODAY Due to today's impending winter storm, La Crescent-Hokah Public Schools will have an early release at 12:50 pm at the Elementary School and 1:00 pm at the Secondary School. All after-school activities, including practices and Kid's Company, are canceled. Enjoy a safe snow holiday!

Thank you, Ms. Tornow, for creating this beautiful book tree for the Secondary School Media Center!