Mark your calendars!!! Raffle prizes include: Kayak Outdoor Items Family Photo Sessions Pontoon Dinner Cruise Gift Baskets & More!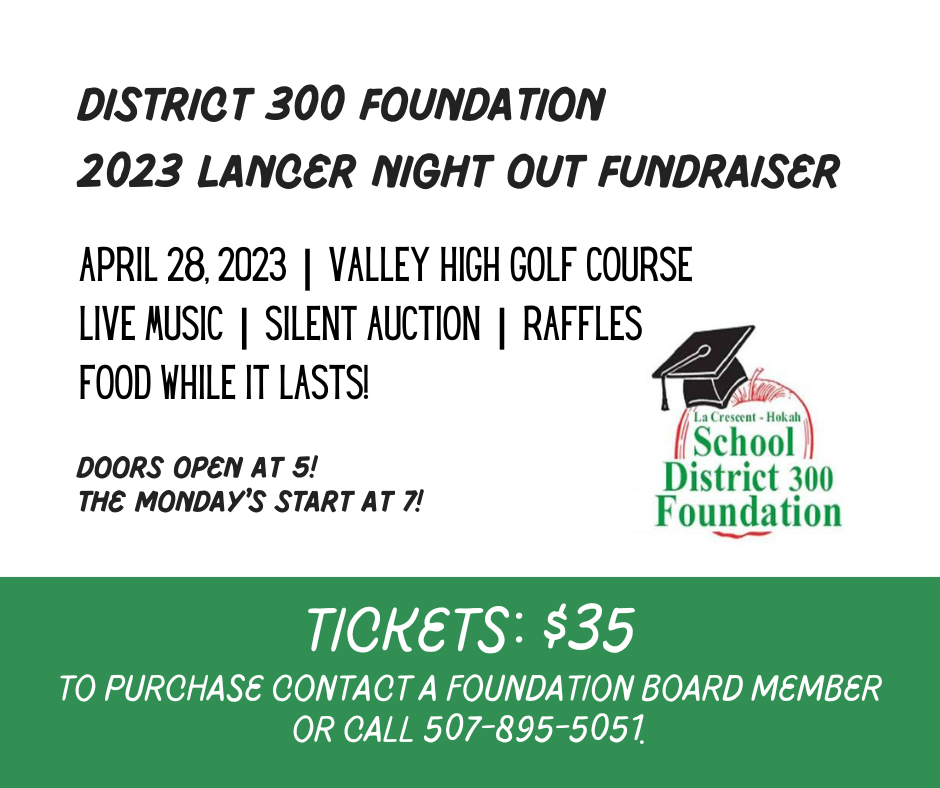 Join us and the La Crescent High School Junior Class for the 14th annual March Madness Rummage Sale! Here is your opportunity to clean out your unwanted items and make a profit at the same time. Nothing to sell? There will be tons of great deals on fantastic merchandise come & shop! FREE ADMISSION for shoppers! Space is limited, Register online today or call the Community Education Office at 507-895-5150.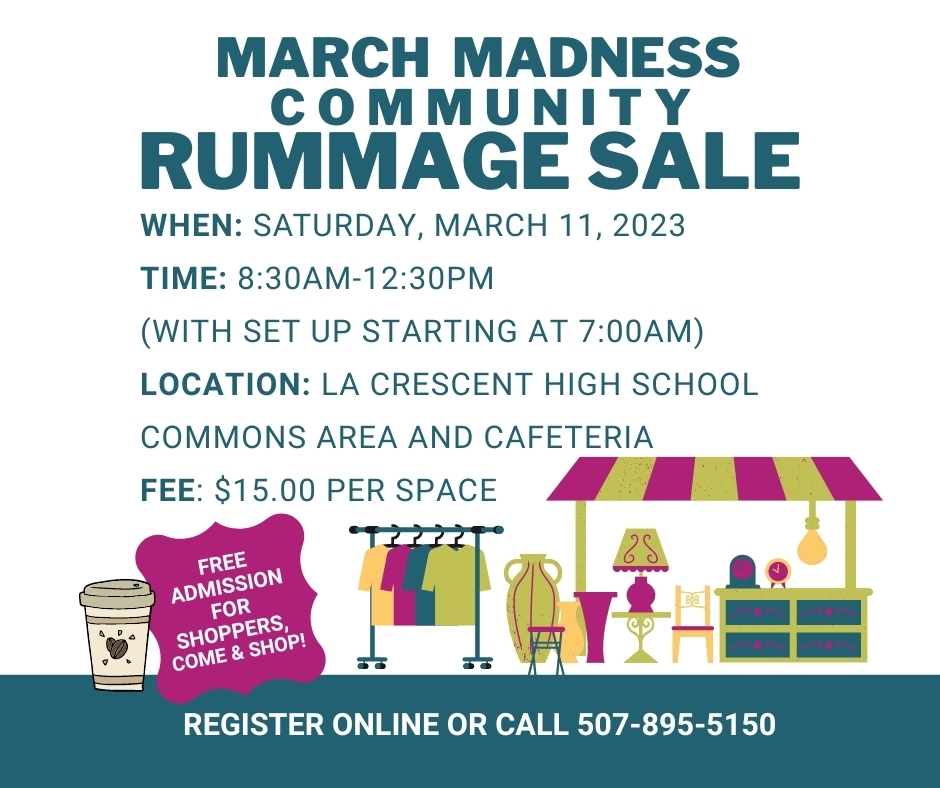 The District 300 Foundation will meet on Monday, February 6th, at 5 pm at Corky's Pizza.
Cheer Camp! Elementary Spirit Night Grades K-4 The senior high cheer squad is excited to again offer their Basketball Season Cheer Camp! The Little Lancer cheer squad will learn a routine/cheer to be performed during the Boys Varsity Basketball game halftime. Pizza before the game and pom poms are provided. NOTE: Parents and family members will need to pay the admission fee to come to the varsity game. The cost is $6 for adults, $4 for seniors, and $4 for students. Please pick up your child after the halftime show in the High School Cafeteria. Grades K-4 Date: Friday Feb. 3rd Time: 4:00pm - halftime of the Varsity basketball game Location: High School Cafeteria Fee: $22 Class #: 3321

Elizabeth Bednarchuk, a La Crescent-Hokah 5th grader, qualified as a finalist for the Coulee Region Child Abuse Prevention Task Force poster contest. Great work, Elizabeth!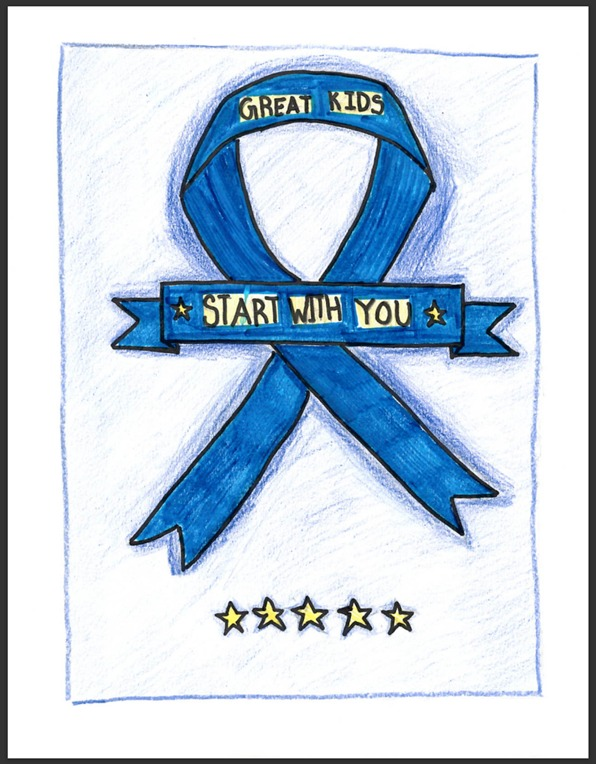 Middle School hosted its first Breakfast of Champions this morning. A teacher at each grade level and specialist teachers selected two students who exhibit outstanding qualities such as resiliency, responsibility, respect, caring, hard-working, and kindness. Teachers, Students, and Parents attended this celebration, and a great time was had by all. Great job to everyone involved!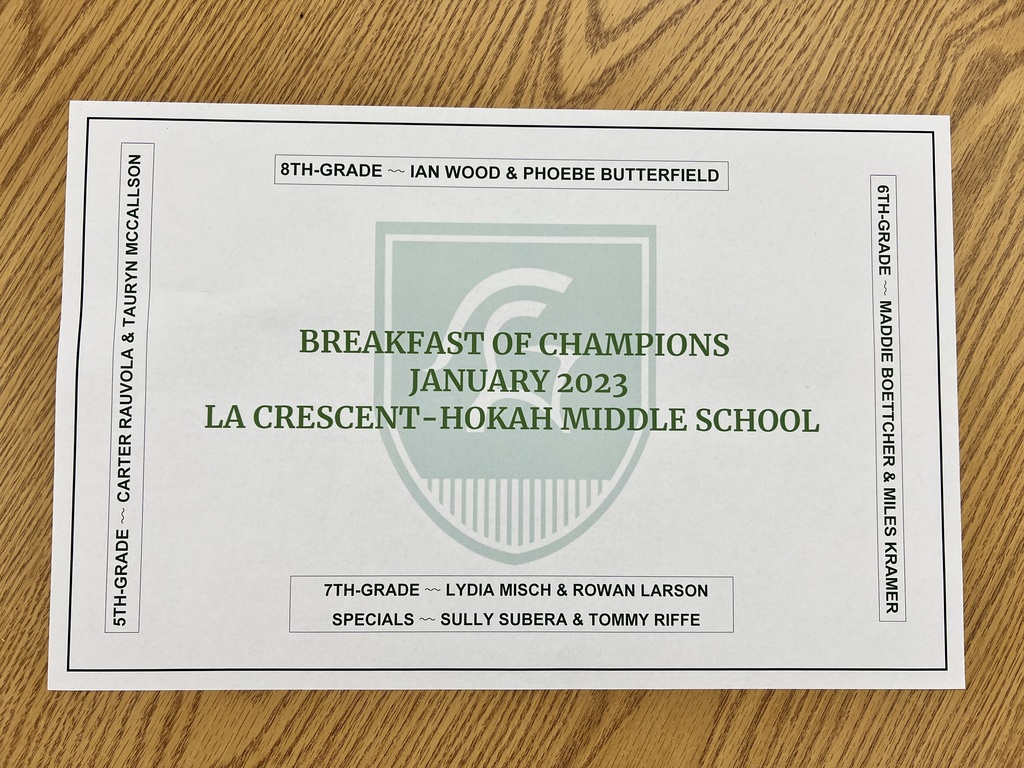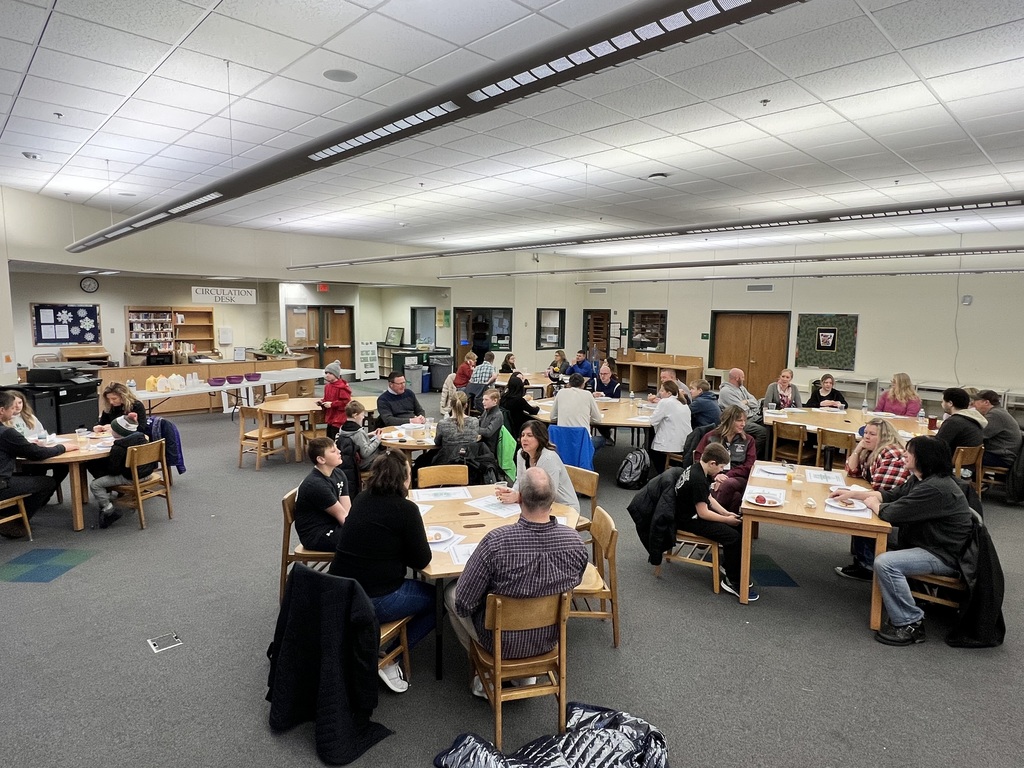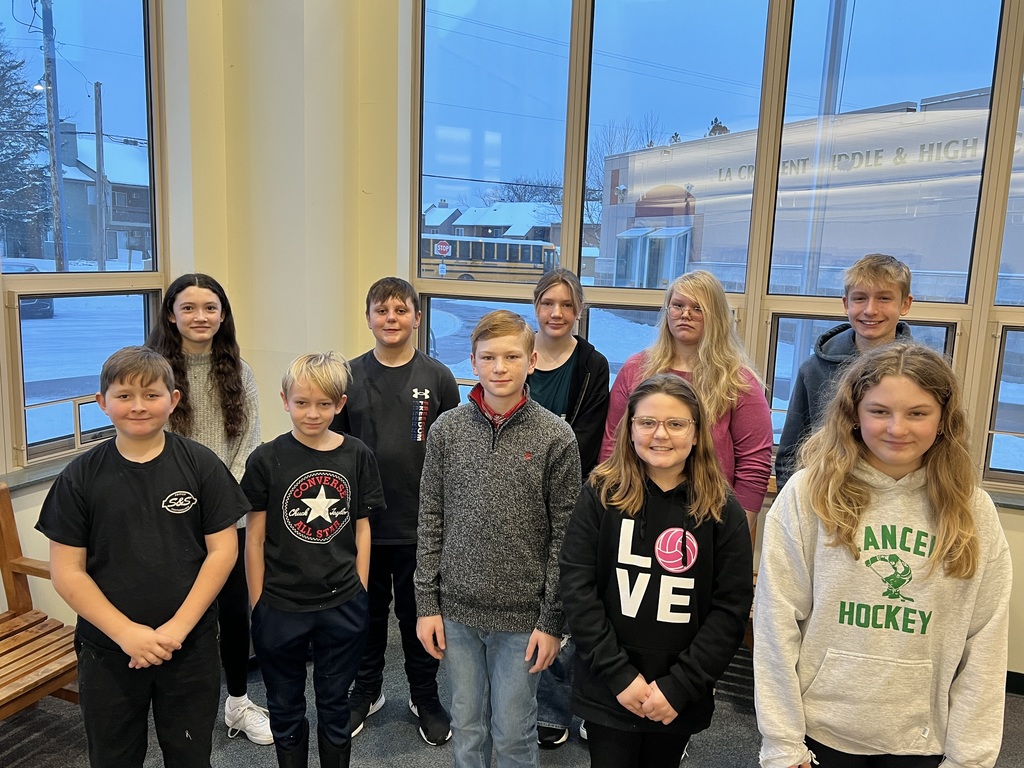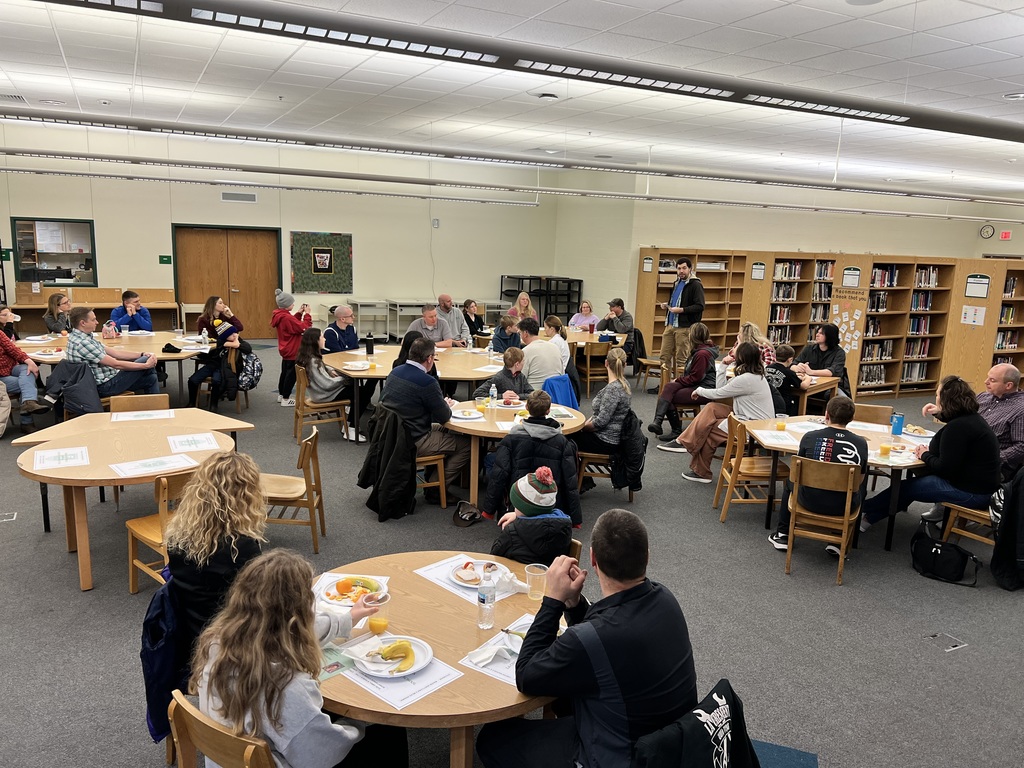 Do you know someone who is a leader, mentor, and inspiration? Current Teachers On Call® employees can earn $100 when your referral becomes a substitute teacher or paraeducator. Register now, then invite your friends to join Teachers On Call! Share this post or learn more to apply.
https://www.teachersoncall.com/talent/apply-now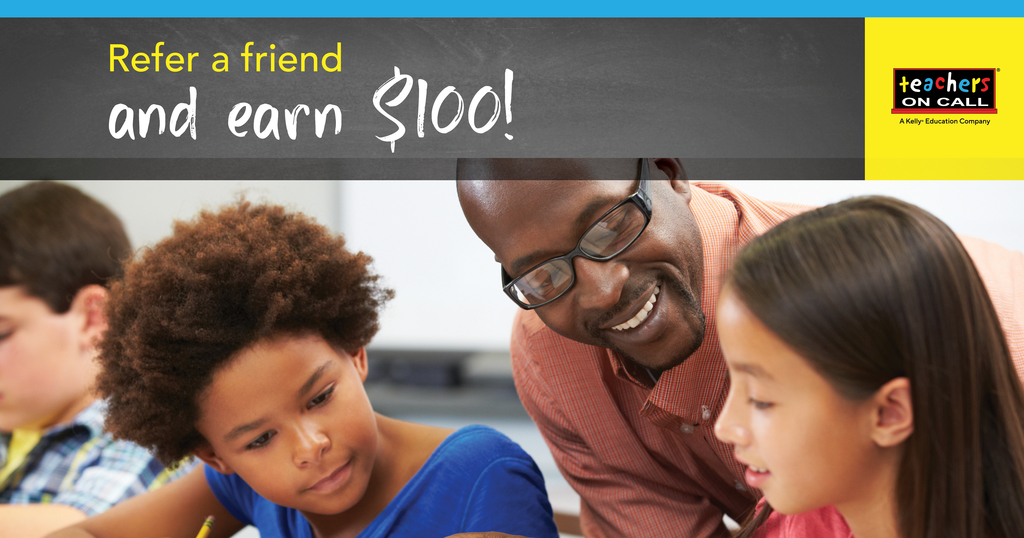 At the January 18th school board meeting, Chair Carlson administered the Oath of Office to newly elected board member Danielle Martell. Martell was appointed as a school board member to fill a vacant term last August through the end of the year. Her new term began in January and will expire in January of 2027. Thank you for serving La Crescent-Hokah Public Schools, Danielle!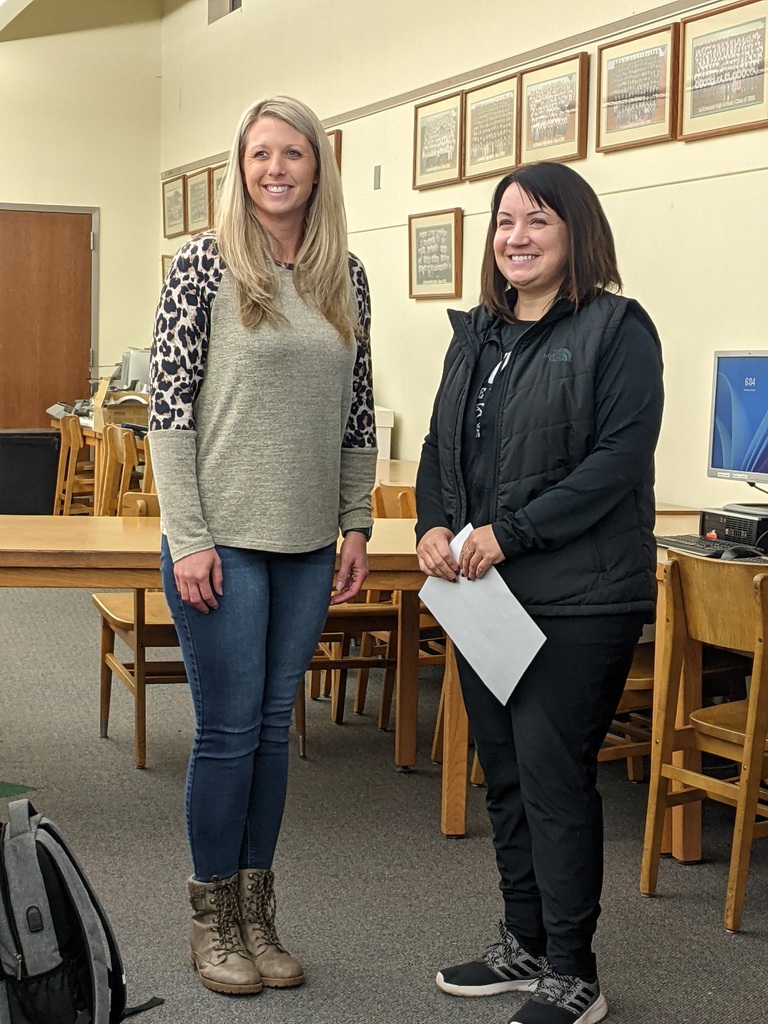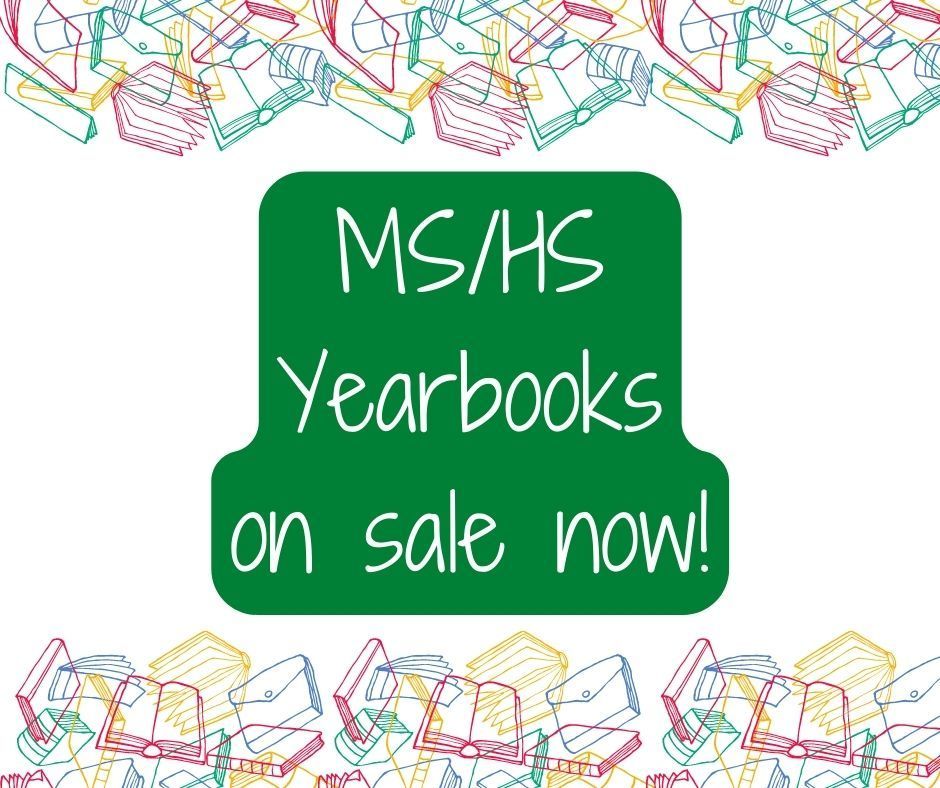 The December students of the month were from left to right: 8th grade, Austin Hill; 7th grade, Andrew Crosby; 6th grade, Bekett "Bek" Cody; 5th grade, Clayton Loftsgard.

November Students of the month were from left to right: 8th grade, Abigail Ulrich; 7th grade, Ahna Klinski; 6th grade, Anna Wood; 5th grade, Cambria Wundrow.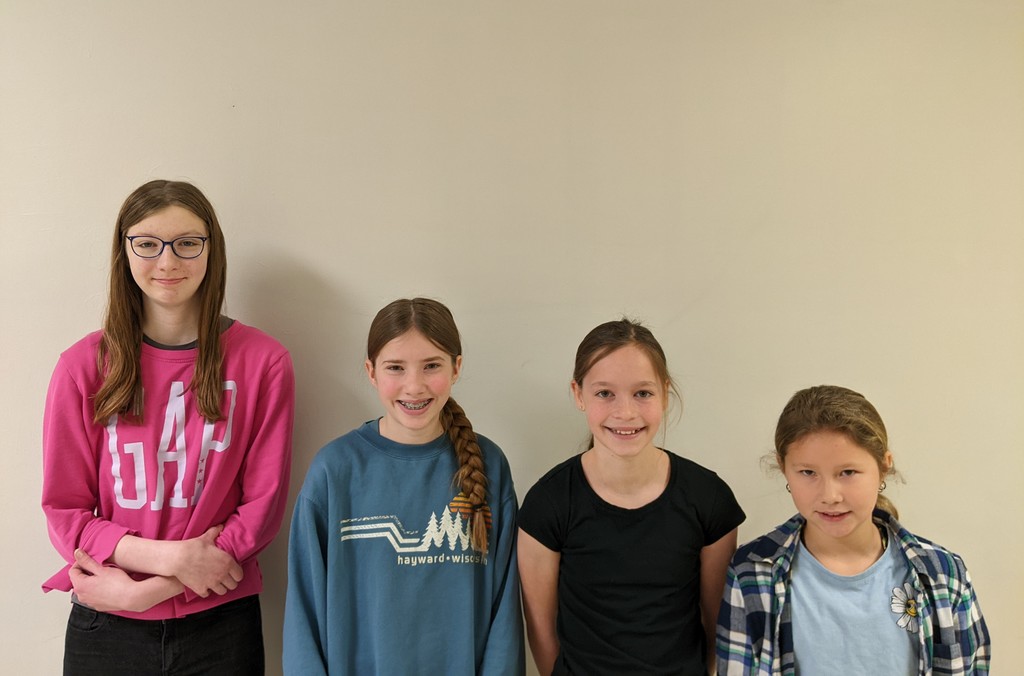 **UPDATE** Due to today's (1/19/23) inclement weather, La Crescent-Hokah Public Schools will have a Weather Impacted Learning Day. Students will not report to the buildings and shall check their emails for instructions from their teachers. All before and after-school activities, including practices, morning weight room, and kids' company, are canceled. -- Due to the winter storm warning predicting hazardous road conditions tomorrow morning, January 19, 2023, La Crescent-Hokah Public Schools will have, at a minimum, a two-hour delayed start. School may close and have the first WILD day tomorrow. The announcement will occur at or before 7:30 am if school is closing. Please make sure that you check for the announcement shortly before 7:30 am. Only send children to the bus stop if there has not been an announcement. I will also include the websites to check in an email. Due to the late start, there will be no morning practice or activities and no morning Kid's Company.
Calling all middle schoolers who like to cook! Master Chef Jr is back! Come showcase your culinary abilities through a series of delicious challenges. You will prepare dishes both in teams and individually and compete to see who can impress a panel of judges. Instructor is Maseray Bangura Location: High School FACS room Date: Tuesday, January 24 Time: 3:30 - 6:00pm Cost: $29 per student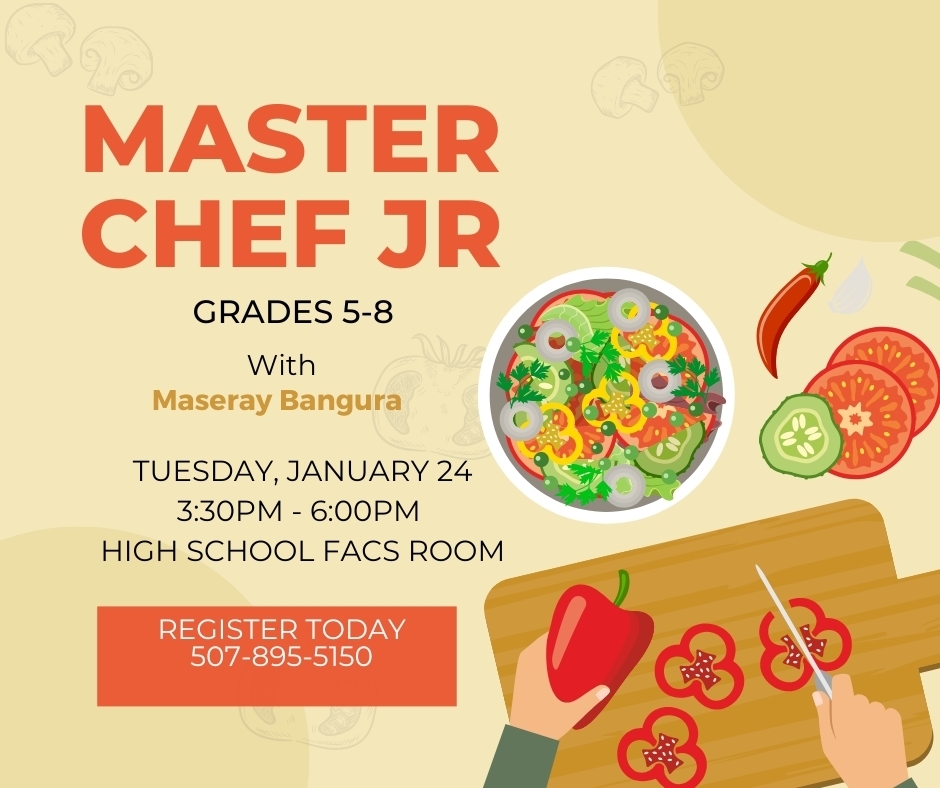 Attentions Juniors: This 6-hour workshop emphasizes test-taking strategies and techniques for each of the five ACT subject tests. The workshop blends the ACT facts and essentials, plenty of hands-on practice, and test-taking strategies that make sense to students. Learn specific methods to improve your scores and help take the butterflies out of the ACT exam. For an additional $20, students have the option of purchasing the Barron's ACT book that includes test-taking strategies and math and english review sections along with four practice tests. The registration deadline is Monday, January 16th. Instructor: Dr. Milt Dehn Date: Monday, January 23rd Time: 9:00am - 3:30pm (Bring sack lunch) Location: High School Conference Room 2 Class # 3705- $60 workshop only Class # 3705-01 - $80 for Workshop + Materials Call the Community Education office to register today: 507-895-5150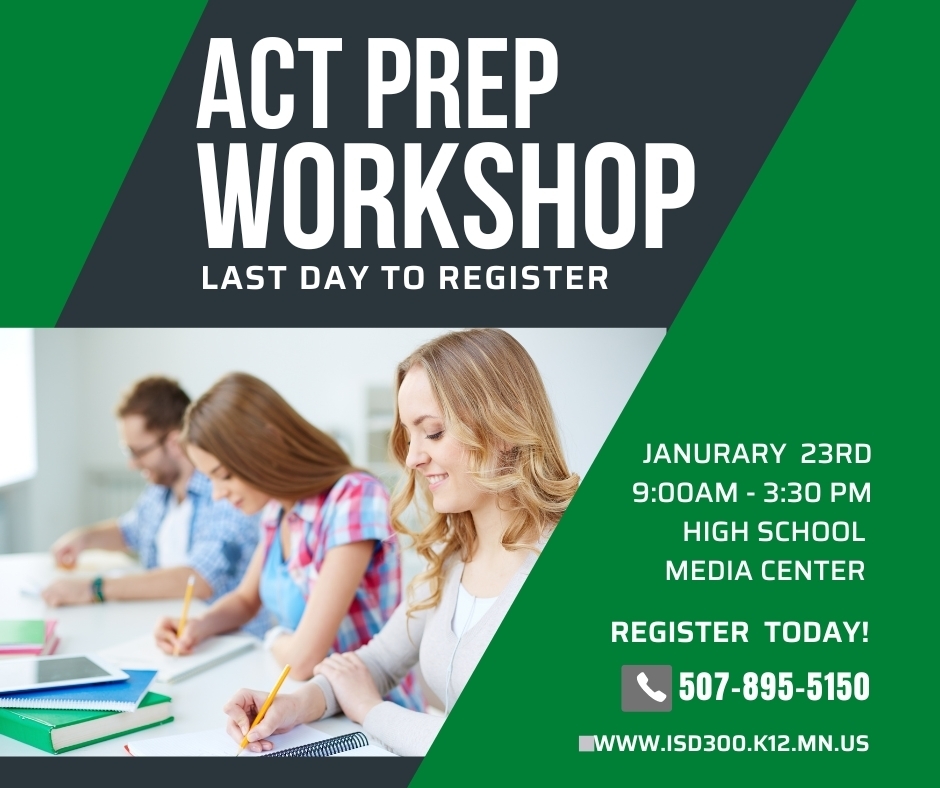 Students in Mr. Vinzant's 8th Grade Leadership Course were "Verified '. This is a nomination process where their peers recognize them as being outstanding leaders in our school community. Congratulations on your verification! Students pictured from Left to Right: Allie Knutson, Cheyanne Payne, and Ian Wood.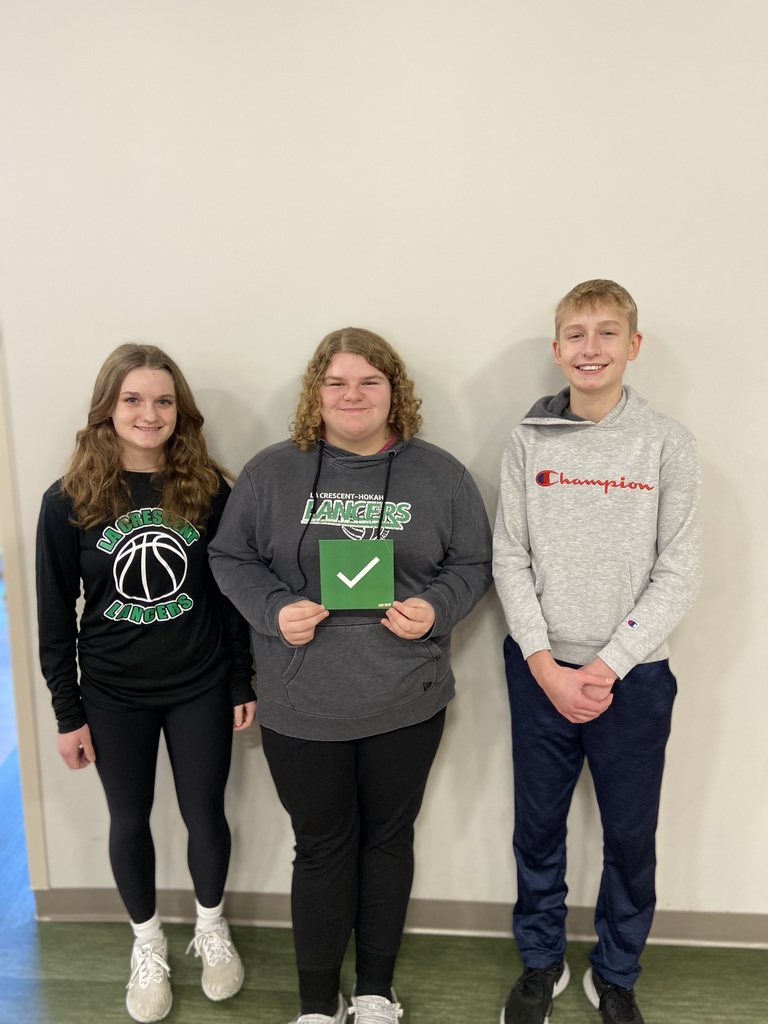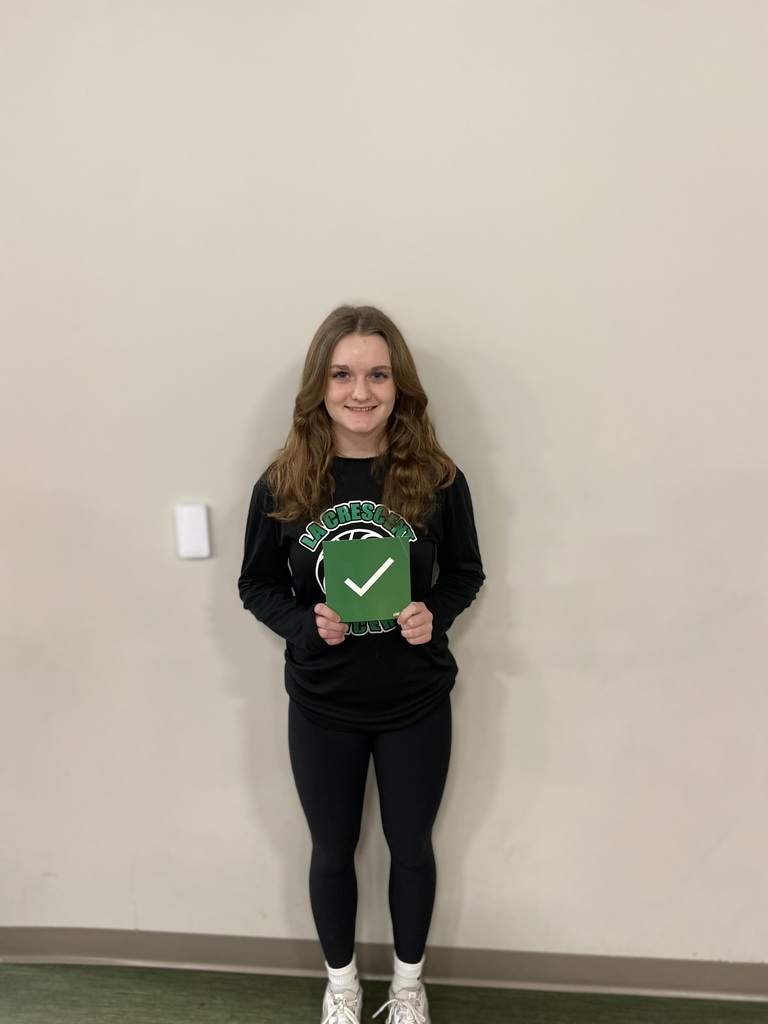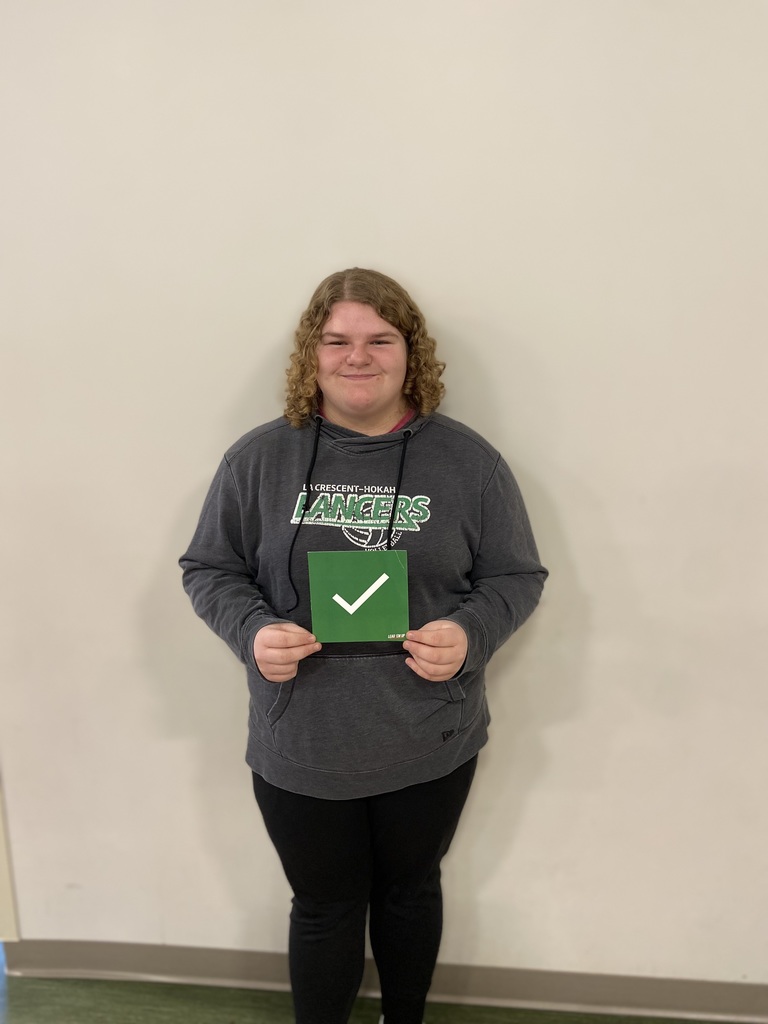 On January 4th, the La Crescent-Hokah Board of Education held its organizational meeting. The meeting started with Morken administering the Oath of Office to newly elected board members Nicole Miller and Darcey Cody. Then, the board elected officers for 2023, which are as follows. Board Chair: April Carlson Vice-Chair: Eric Morken Board Clerk: Nicole Miller Board Treasurer: Danielle Martell Congratulations to each of you!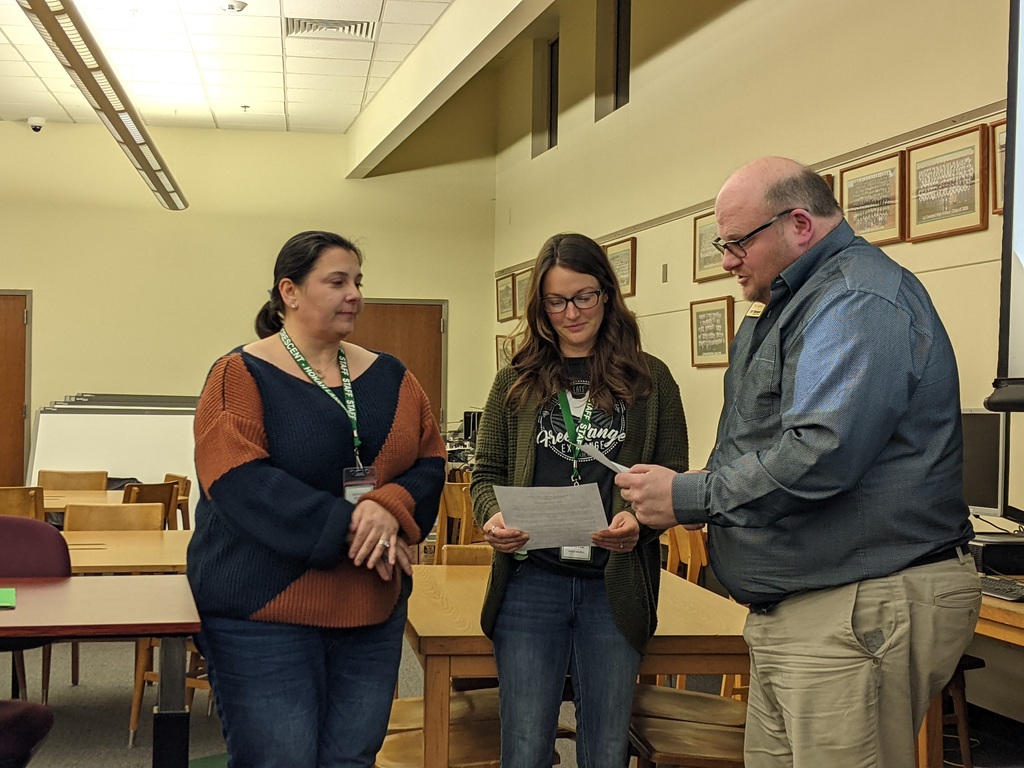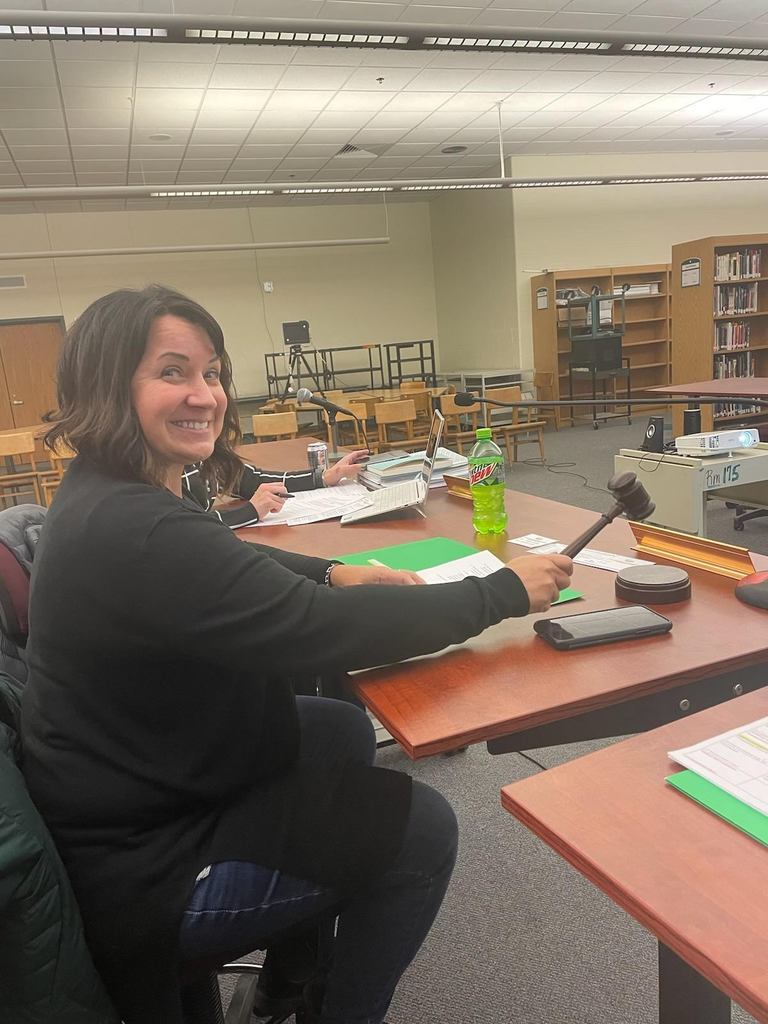 All basketball games have been canceled tonight 01/03. No practice for all girls basketball teams. No practice for 7/8 grade boys basketball. 9th/JV/Var boys have practice from 3:15-5 PM. Hockey and wrestling will still have practices as previously scheduled.

Due to the weather conditions, we have decided to cancel the after-school study groups for grades 5-8 today Tuesday, January 3, 2023. This is for students who meet with Mr. Thomas or Mr. Lehrke.

Board Member Carlson presented Vice-Chair Welper with an engraved apple for his 9 years of dedicated service as a board member for La Crescent-Hokah Public Schools. Welper's term expires on the first Monday in January 2023. School board members devote countless hours to provide leadership and vision for our students and staff. Thank you, Wade Welper, for your service!! If you wish to thank Wade personally, you can email him at:
wade.welper@isd300.k12.mn.us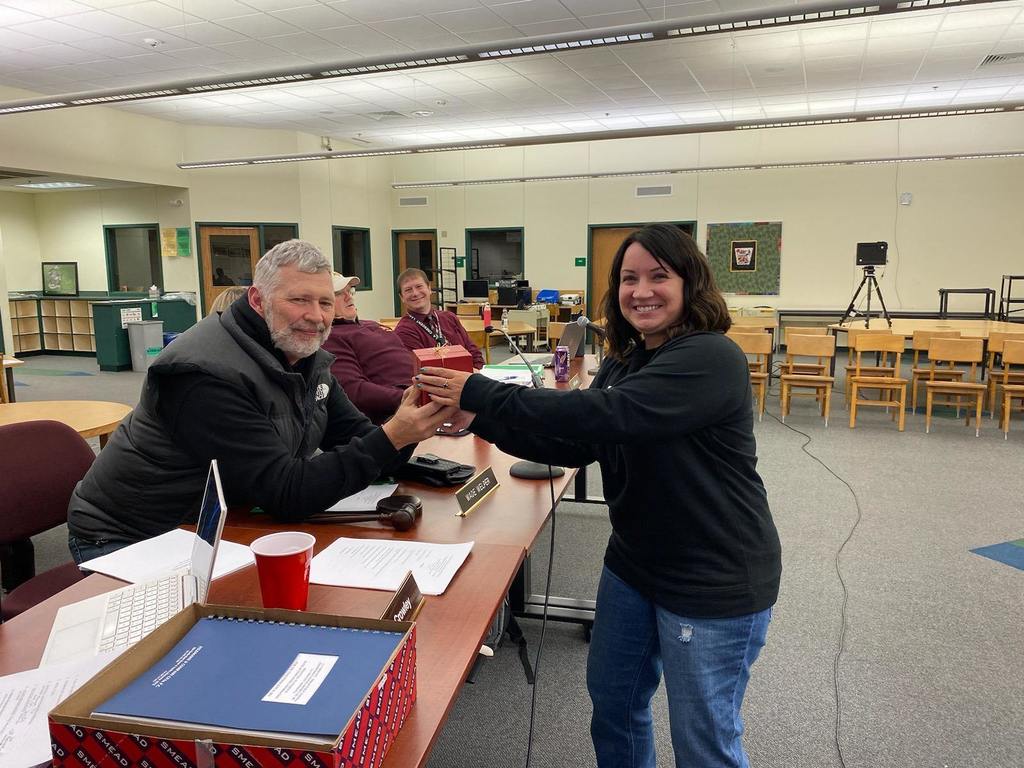 Due to the impending winter storm, La Crescent-Hokah Public Schools will be closed on Thursday, December 22nd. Kids' Company - open on 12/21; closed on 12/22 School Board Meeting - no change; scheduled 12/21 @ 6 pm in the Secondary School Media center Activities & practices - cancelled 12/21 & 12/22 Classes will resume on Tuesday, January 3rd. Have a great Winter Break, and stay safe, La Crescent-Hokah friends and family! We wish you a fun and restful holiday season. See you in 2023!