The yearbook staff are wrapping up the La Crescent-Hokah High School yearbook! We are looking for graduation pictures! Please email pictures to
brittney.eyman@isd300.k12.mn.us
- thank you!

Two students are working on a project at La Crescent high school, creating crocheted blankets for children at hospitals. They are hoping to get a minimum of 5-10 blankets to be able to donate! Any help would be greatly appreciated; use the link provided to sign up for a slot so we know who is helping and can recognize you. Share with all of your friends, and let's do this thing! 🙂 We're using SignUp (the leading online SignUp and reminder tool) to organize our upcoming SignUps. Here's how it works in 3 easy steps: 1) Click this link to see our SignUp on SignUp:
https://signup.com/go/RXvfgcc
2) Review the options listed and choose the spot(s) you like. 3) Sign up! It's Easy - you will NOT need to register an account or keep a password on SignUp. Note: SignUp does not share your email address with anyone. If you prefer not to use your email address, please contact me and I can sign you up manually. Sent from Mail for Windows

Today marks the last day of high school for the La Crescent-Hokah class of 2023! Help these students celebrate their accomplishments at graduation next Friday, June 2nd! Graduation is being held at the La Crescent Community Ice Arena, doors open at 6 pm, and the ceremony begins at 7 pm. This event is open to the public. Can't make it? Be on the lookout next week for a link to the live stream.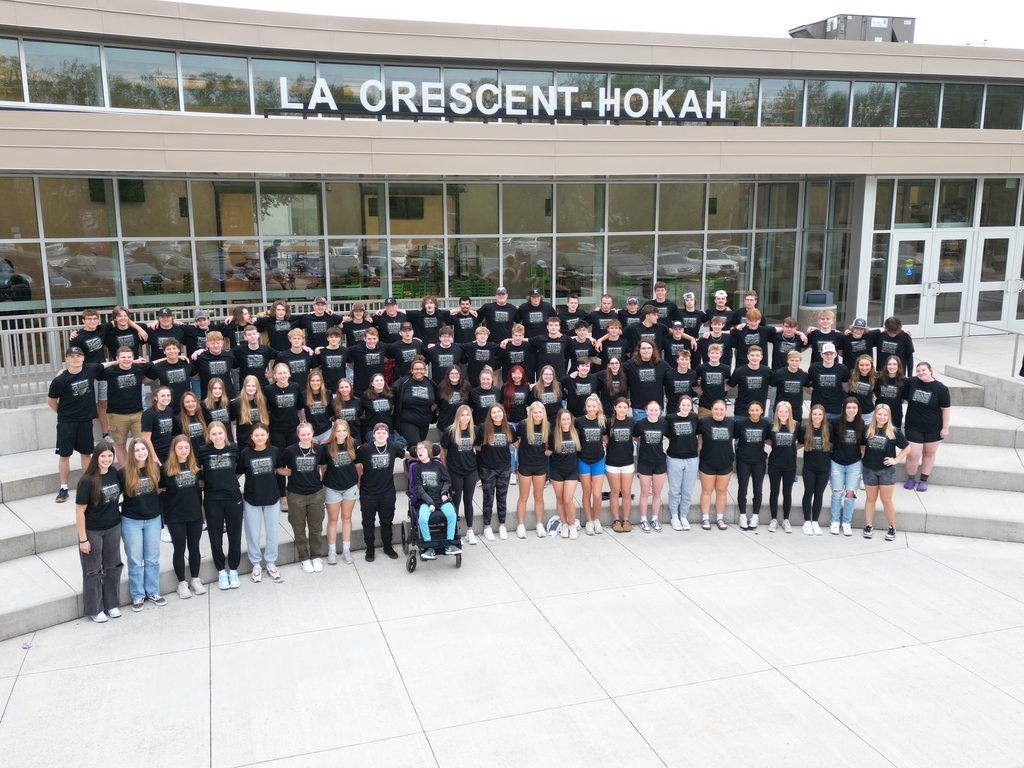 La Crescent-Hokah Public Schools Community Survey 2023 Strengths, Opportunities and Desired Outcomes for La Crescent-Hokah Public Schools A planning team is drafting a new districtwide operational plan to guide La Crescent-Hokah Public Schools' work for the coming years. The process began this month with student, staff and family focus groups to understand what they want their experience to be as they engage with the schools. We would also like to hear from you as a community member of the school district. Please note: if you have a child currently in the district, there is a family-specific survey with questions about your experience as a parent/caregiver. We'd appreciate your response to that survey rather than this survey, which has been sent to your email - thank you! The survey takes approximately 10 minutes to complete. Please utilize the link below to access the survey.
https://www.surveymonkey.com/r/LCH-community

Thank you to all who attended and helped make the Lancer Family Night a success!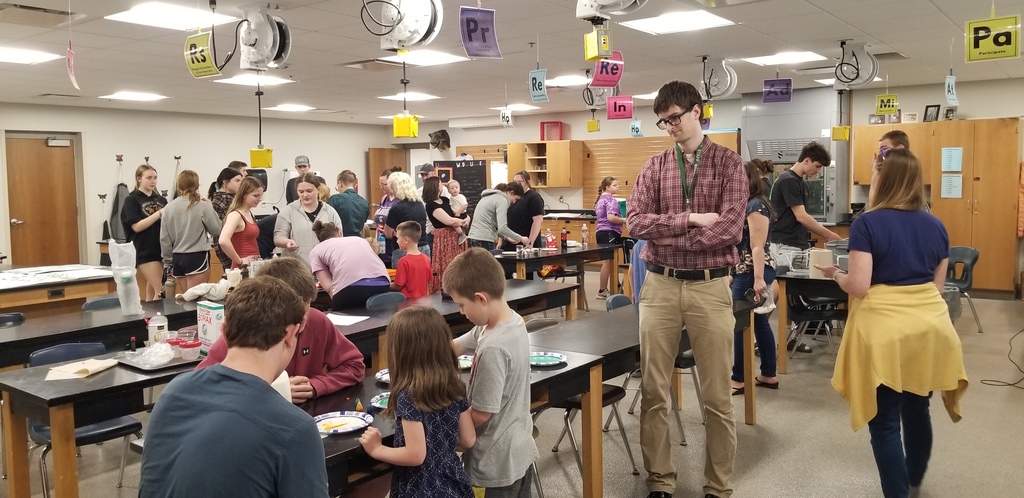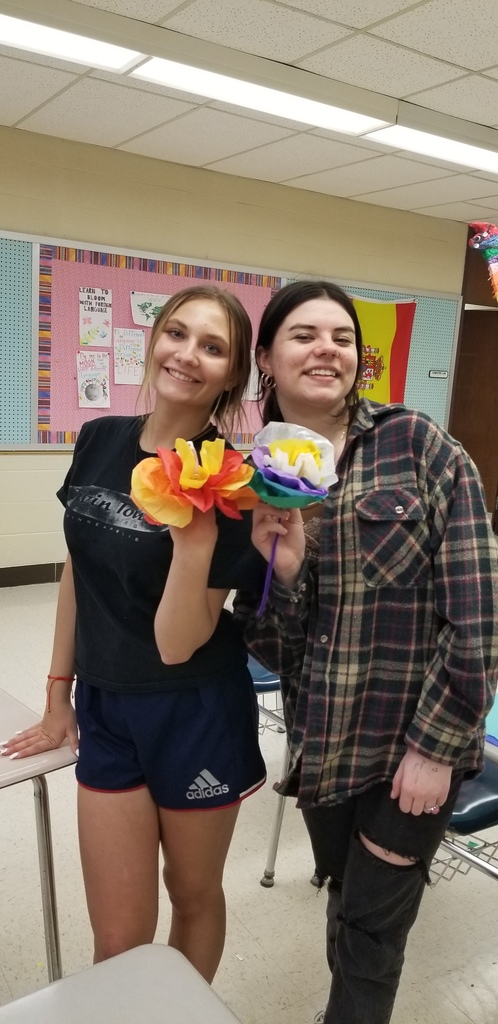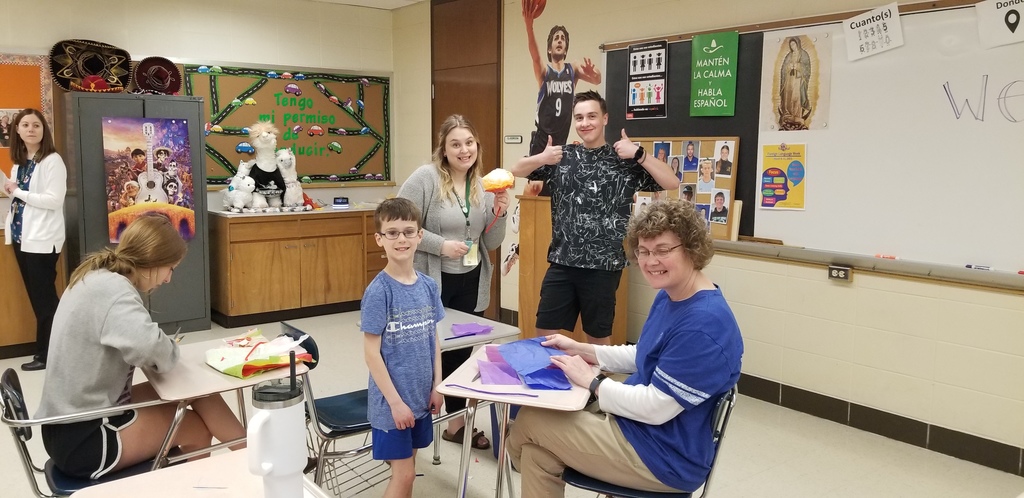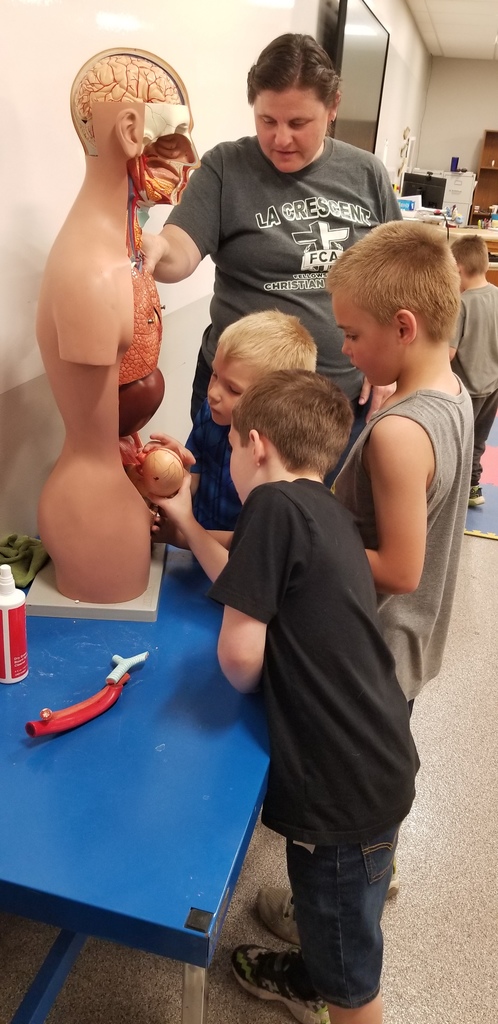 Students in Ms. Bangura's class worked on a Free Little Library for the La Crescent Community Garden. Awesome work!

La Crescent-Hokah Public School District #300 is requesting written quotes on grounds care and snow removal for the 2023-24 school year. Please click the links below to read the full RFP. Lawn Care (due by noon on 5/26/23):
https://5il.co/1uca9
Snow Removal (due by noon on 6/9/23):
https://5il.co/1uca8

Last night, Mrs. Greener was presented with the Outstanding Leadership Award! "In Recognition for Your Dedicated Service to the Children, Parents, and School Community. " from Hiawatha Valley Teachers United. Congratulations, Mrs. Greener!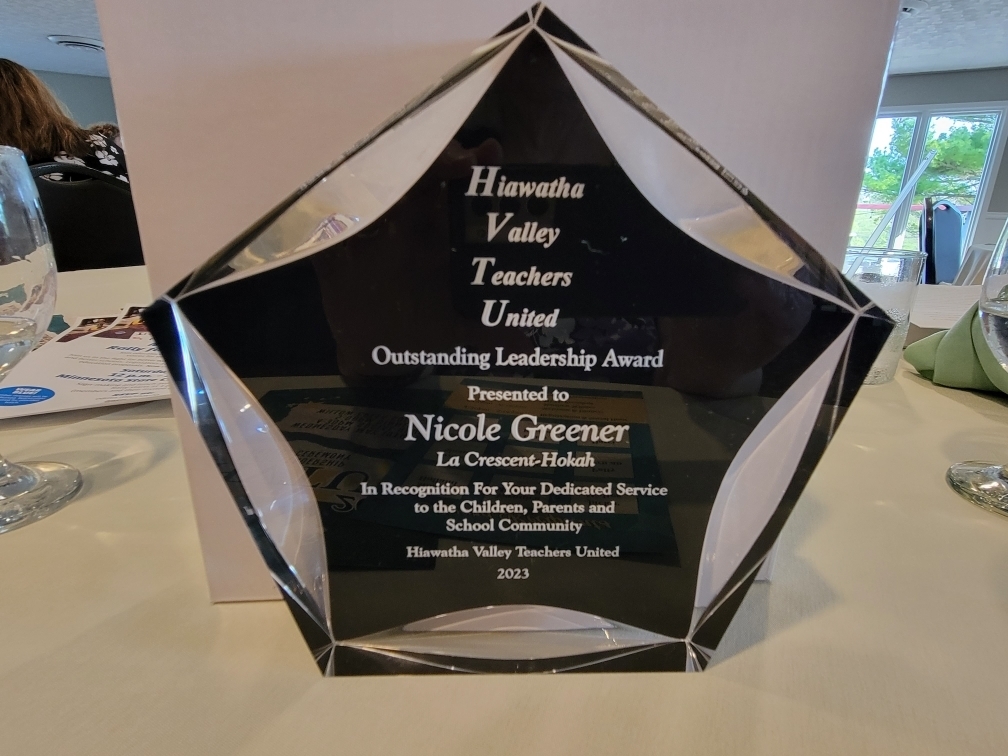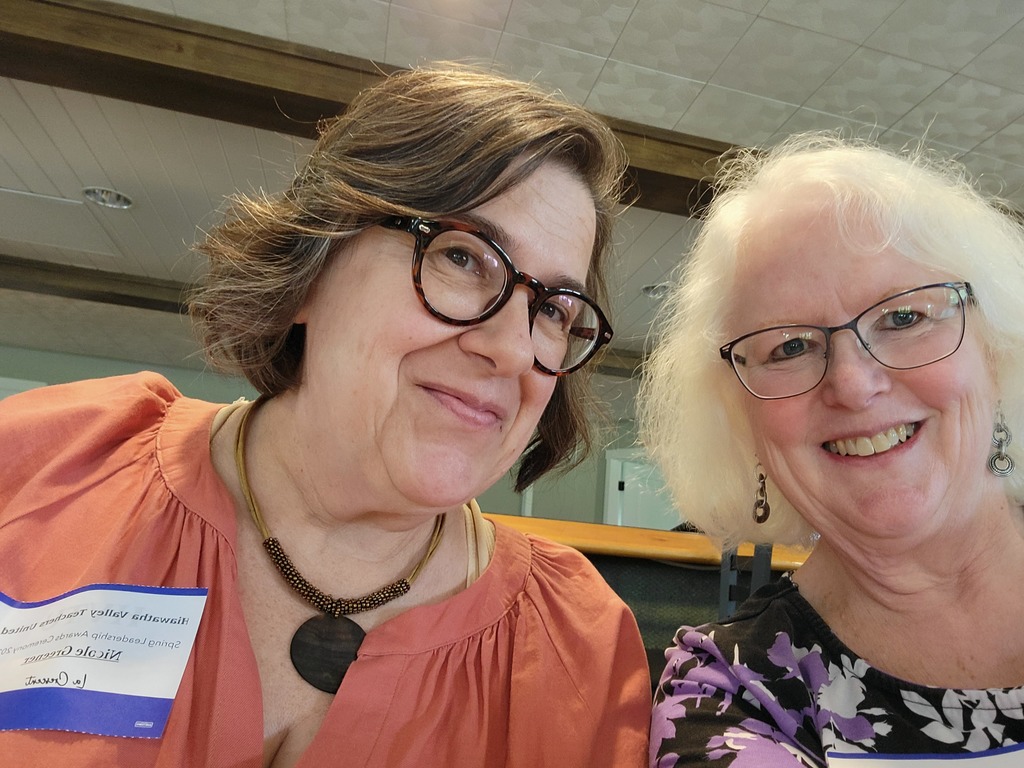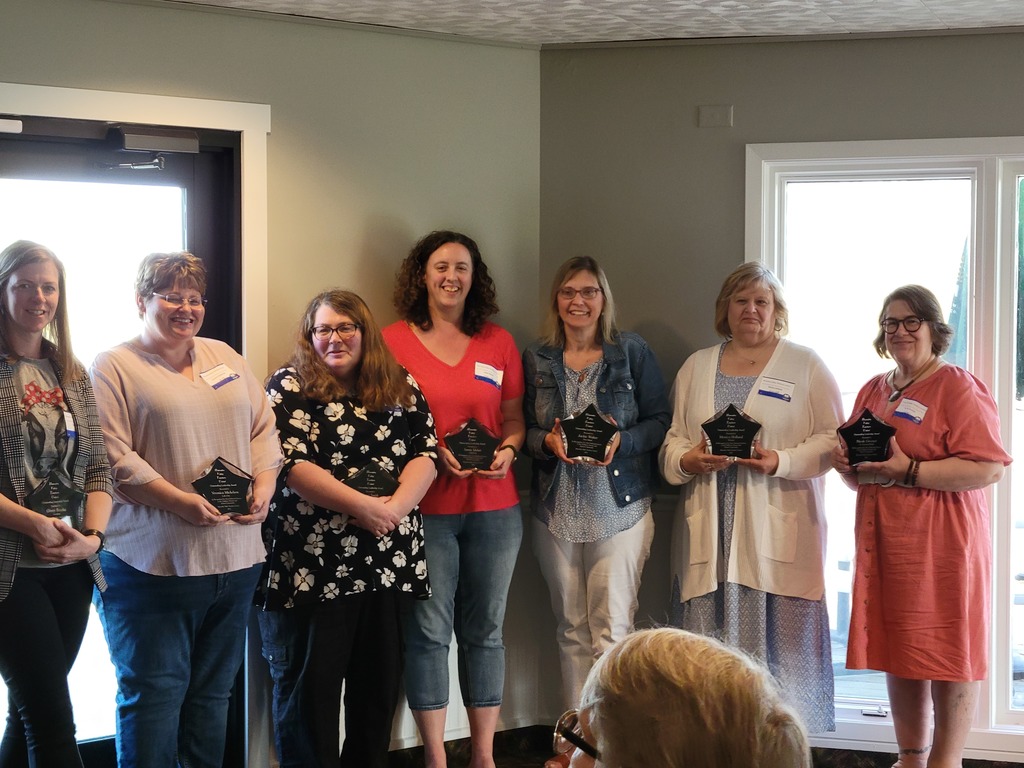 The La Crescent-Hokah School District is seeking community input on how the District prioritizes funds for potential facility updates. Please utilize this form to share your preference on items to be prioritized:
https://forms.gle/ocGBbaQbaasYvr276
Responses will be collected through May 16, 2023. The results of this survey will be reviewed; however, all final decisions will be made by the School Board and Superintendent.

Walk/Roll to School day was a success, with 76 students participating!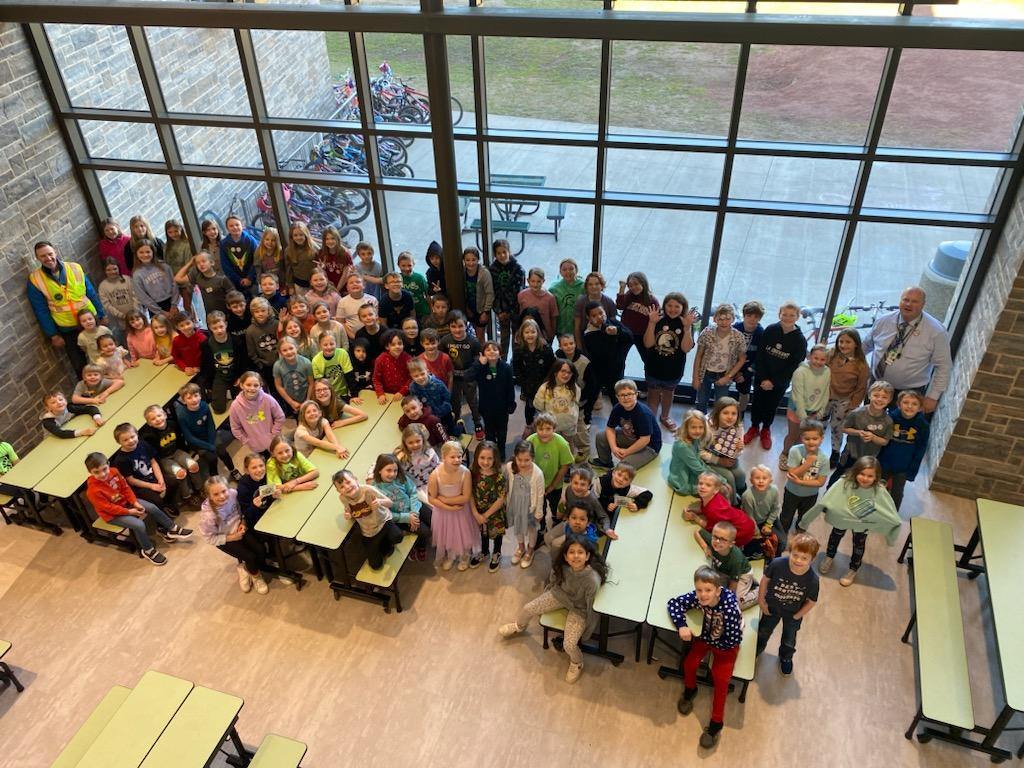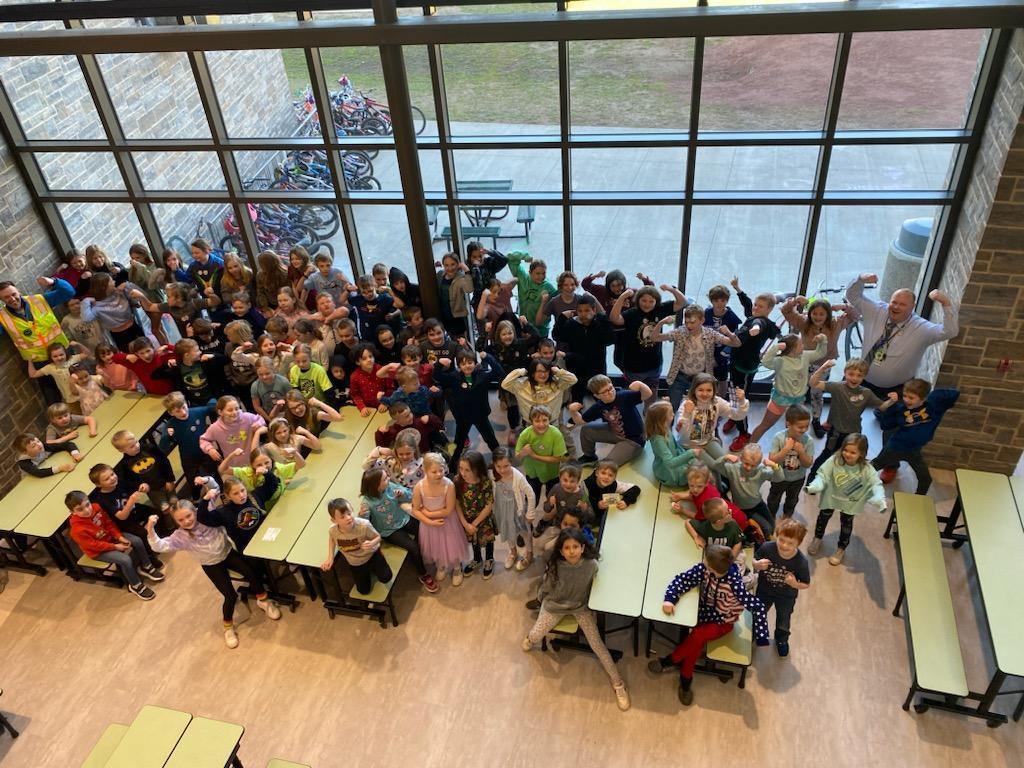 Spring Band Concerts are Sunday, May 7th! 5th Grade Concert - 1pm 6th Grade Concert - 2pm 7th Grade Concert - 3pm 8th Grade Concert - 4pm Lancer Band (9th and 10th Grade) - 5pm Concert Band (11th and 12th Grade) - 6:30pm We will also celebrate Gayle Goodew (Vandeberg) as she is retiring after 30 amazing years of teaching music at La Crescent-Hokah Public Schools!

Congratulations to the April Breakfast of Champions from La Crescent-Hokah Middle School. These recipients were selected by their teachers for exhibiting outstanding qualities such as kindness, respect, caring, hard-working, responsibility, and resiliency.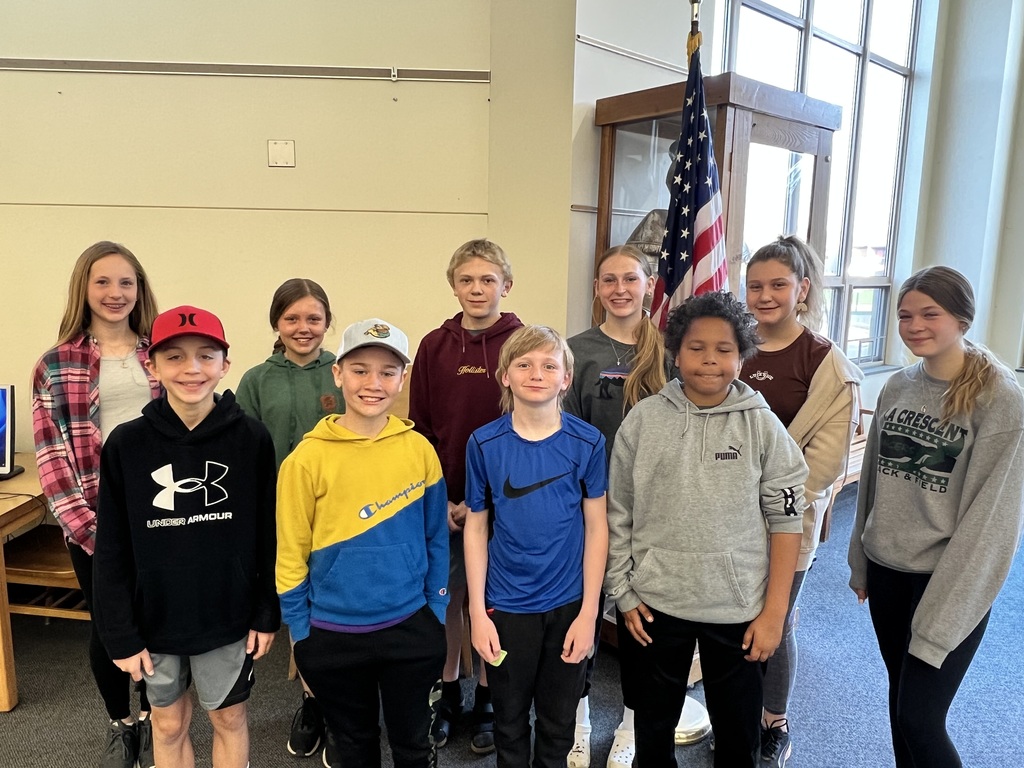 Tonight's home Varsity and JV baseball games against Logan have been moved to a 4:30 PM start time. Go Lancers!

La Crescent-Hokah earned 12 "Superior," 6 "Excellent," and 1 "Best of Show"! Way to go, artists! You did an amazing job showing how talented Lancers are! "Best of Show," a video art piece submitted by Brody Reider, will move on to a second show at the Perpich Center for the Arts on May 13. Check out Brody's video here:
https://www.instagram.com/reel/CrU2u3pgeR_/?igshid=YmMyMTA2M2Y=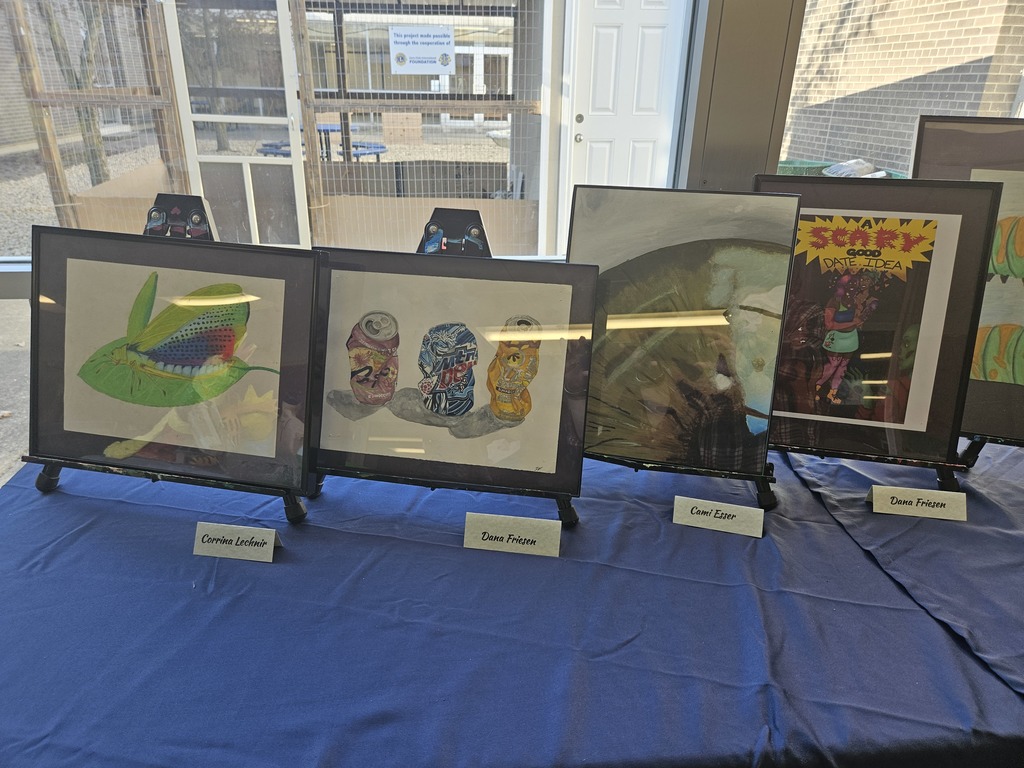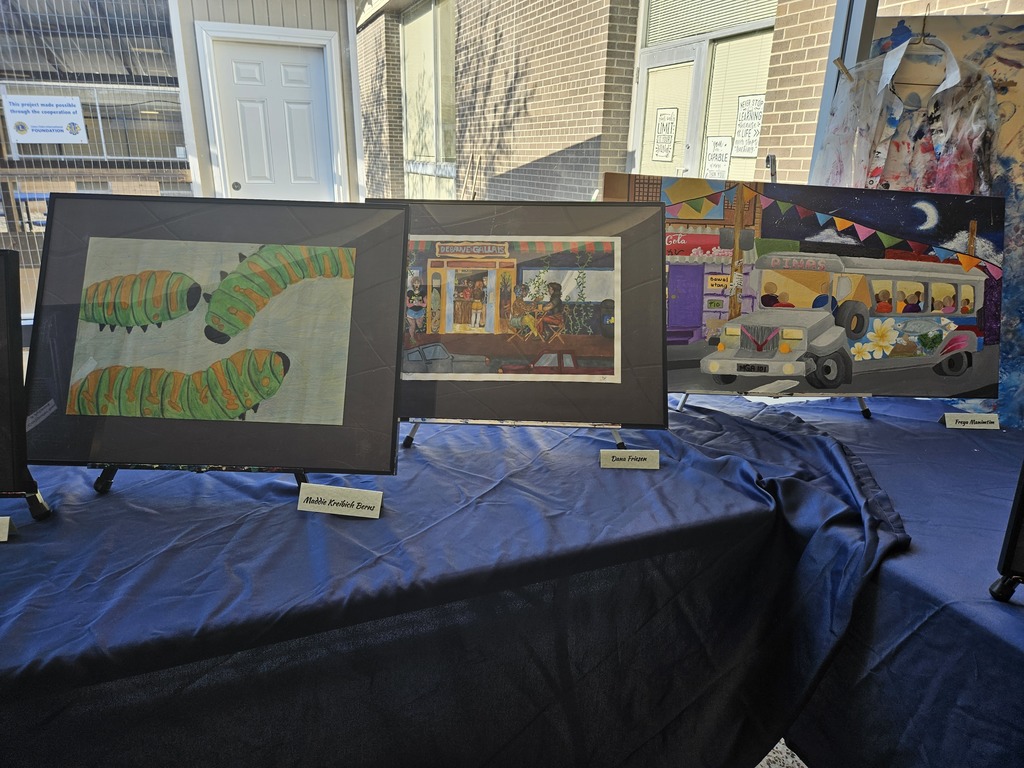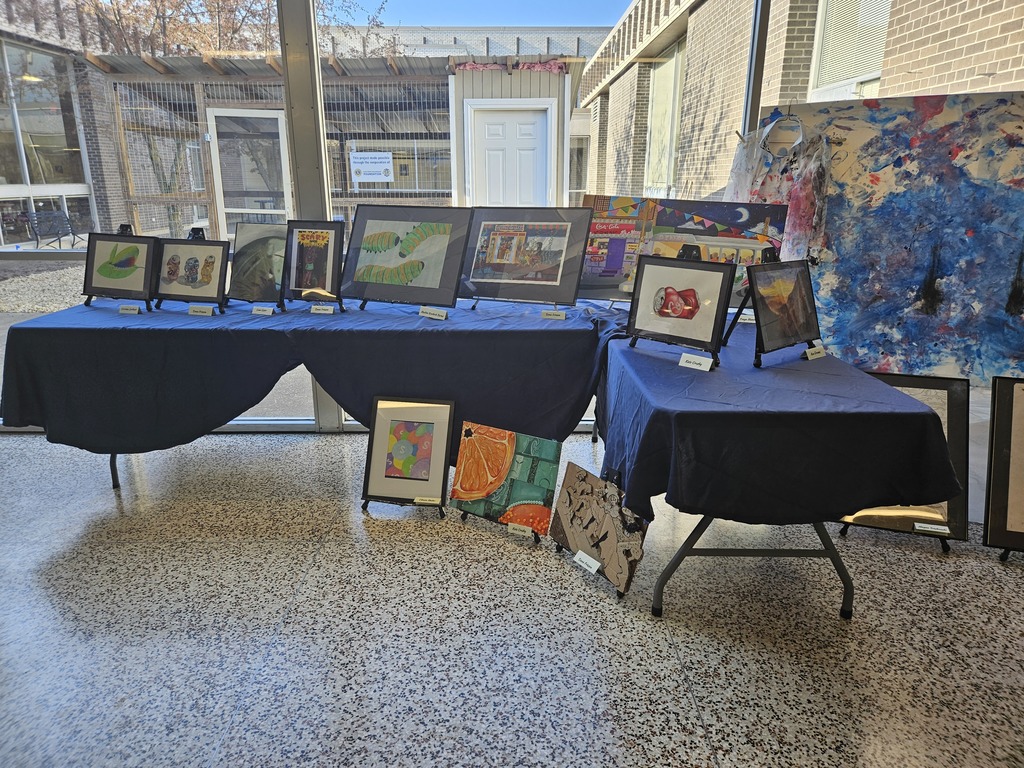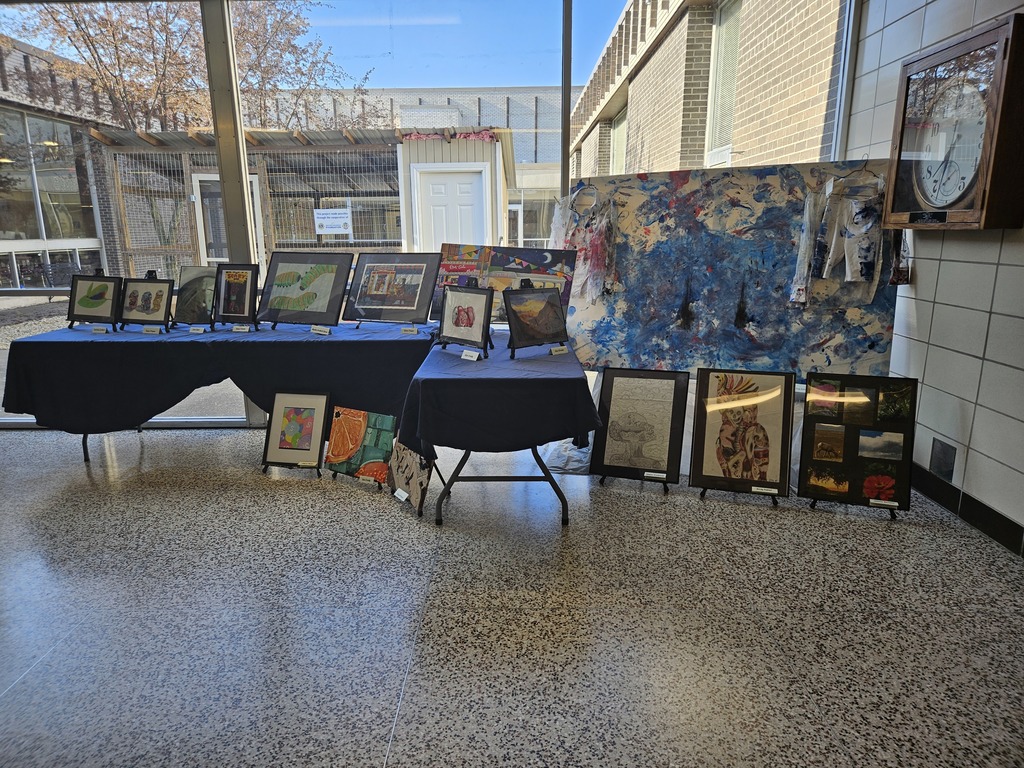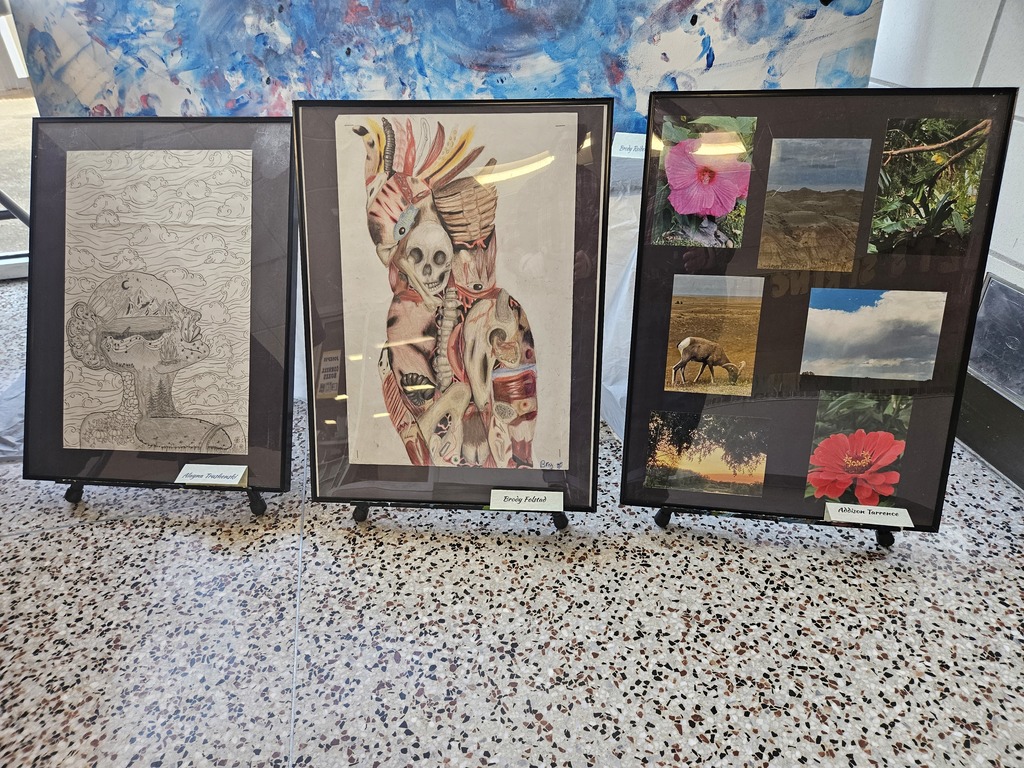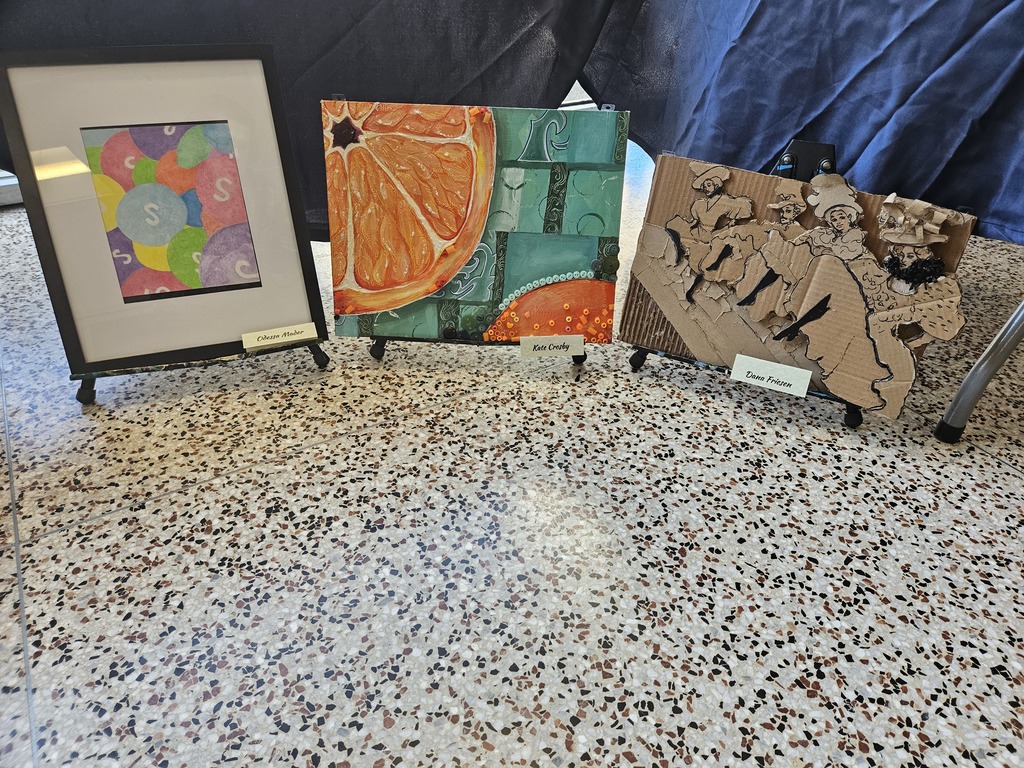 NOTICE RELATING TO GENERAL OBLIGATION FACILITIES MAINTENANCE BONDS OF INDEPENDENT SCHOOL DISTRICT NO. 300 (LA CRESCENT-HOKAH), MINNESOTA NOTICE IS HEREBY GIVEN that Independent School District No. 300 (La Crescent-Hokah), Minnesota (the District) intends to issue general obligation facilities maintenance bonds (the Bonds) in an approximate principal amount of $6,225,000, pursuant to Minnesota Statutes, Section 123B.595, subdivision 5. The proceeds of the Bonds will be used to finance indoor air quality and deferred capital maintenance projects (collectively, the Projects), as described in the District's approved ten-year facility plan for Fiscal Year 2024 (the Facility Plan). A copy of the Facility Plan will be on file with the District and available for public inspection at the District offices during regular business hours. The total amount of outstanding indebtedness of the District as of April 1, 2023 is $23,655,000. Any interested person may submit written comments relating to the Bonds or the Projects to the District. BY ORDER OF THE SCHOOL BOARD OF INDEPENDENT SCHOOL DISTRICT NO. 300 (LA CRESCENT-HOKAH), MINNESOTA

UPDATE (4/7/23 - 6:00 AM): La Crescent-Hokah Public Schools will have their 4th Weather Impacted Learning Day. Students will not report to the buildings and shall check their emails for instructions from their teachers. All before and after-school activities, including practices and kids' company, are canceled. Thank you and stay safe. -- Due to potentially hazardous road conditions tomorrow morning, La Crescent-Hokah Public Schools will have a two-hour delayed start tomorrow, Monday, April 17th, 2023. There will be no morning practice or activities and no morning Kid's Company.

STEM had a special visitor come in on Thursday; the CEO and owner of Inland Packaging came to talk about his business and see the printer/cutter that Inland donated in action. They are committed to helping the school district and students of La Crescent into the future. Special shoutout to La Crescent resident Curt Mcclusky for being on the Trade and Industry advisory board and helping facilitate this amazing partnership.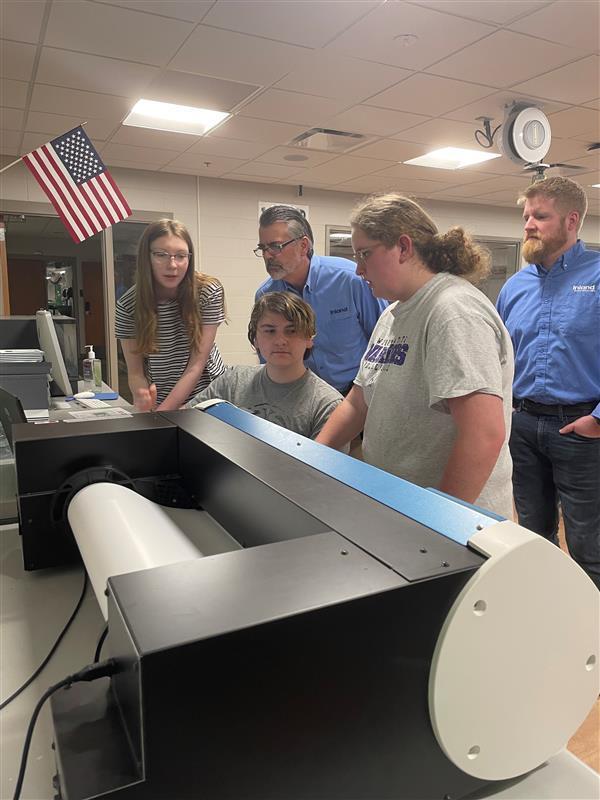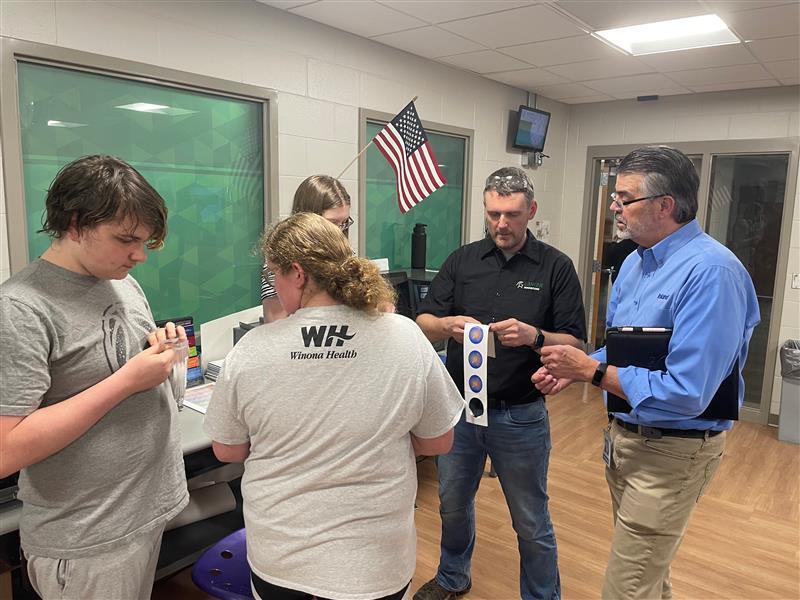 Notice is hereby given that sealed bids will be received by the La Crescent-Hokah Public Schools until 10:00 a.m. FRIDAY MAY 5th , 2023 in the presence of the Administrative Assistant to the Superintendent Brittney Eyman at the La Crescent-Hokah School District Office 703 South 11th Street, La Crescent, MN 55947, at which time they will be publicly opened and read aloud, for the furnishing of all labor and material for the above referenced project. Work will include removal of asphalt, some excavation, elevation changes, new asphalt, line painting and other painting as needed. No concrete. The scope of the work will be done at the middle school, high school, district office. A MANDATORY PRE-BID MEETING WILL BE HELD AT 2:00 PM April 26, 2023, AT La Crescent-Hokah Secondary School 1301 Lancer Boulevard La Crescent, MN 55947. Bid Bond, Performance and Payment Bonds are applicable to this Project if over $175,000. No bid will be considered unless it is securely sealed in an envelope and filed with the Administrative Assistant prior to the time noted above for closing of bids. Each bid must be accompanied by a bid bond or cashier's check payable to the La Crescent-Hokah Public Schools in an amount not less than five percent (5%) of the total bid as a guarantee that the bidder, if successful, will enter into a contract with the Owner for the work described in the proposal. This deposit will be subject to forfeiture as provided by law. The Owner will retain the deposits for the three lowest bidders until the contract has been awarded and executed, but for no longer than sixty (60) days. No bid may be withdrawn for a period of sixty (60) days following the bid opening. The owner reserves the right to reject any or all bids, to waive informalities or to award the contract to the lowest responsible bidder, in the interest of the Owner. The School Board will consider award of contracts at a regularly scheduled meeting to be held on May 17, 2023. All questions are to be directed to Patrick Hughes, La Crescent Hokah School District, via email at
patrick.hughes@isd300.k12.mn.us
. All questions must be submitted in written form via email. Questions are due by 10:00 AM local time, Tuesday, April 25, 2023. Publication Dates: April 21, 2023 (Houston County News)

Congratulations to Ella Heintz, Maverick Moor, and Elese Plzak on being verified to the GREEN Team. This is an award voted on by their peers in Mr. Vinzant's 8th grade leadership class. They were recognized as being great leaders in our school community over the last 6 weeks. Congratulations, and keep up the good work! Pictured from left to right: Elese Plzak, Ella Heintz, Maverick Moor