La Crescent-Hokah Public Schools Back to school update First, I want to thank all of you for your patience as we work through our directives and options. As you know, Governor Walz released the final direction for Minnesota Public Schools on Thursday. Since that time, we have been breaking down the expectations and cleaning up our final plans. As promised in an email on July 22, I will send out our plan within a week of the Governor's decision. I am hoping to get that out by Friday of this week. We are working with our transportation company and private schools to determine how we can coordinate to provide the best education for all students. On Friday, you will get several messages from the District. One will be a survey that we will need you to complete for each child in your household. The survey will ask you for a definite answer about your student transportation needs and if your child(ren) will return to school this fall or if you will keep them home for distance learning. Right now, our plan includes having students in PK-4 come to school every day and learn face to face with teachers. In grades 5-12, we will use a hybrid plan likely with students in two groups. "A" group will come Monday and Tuesday to learn face to face in the classroom and will be distance learning with the classroom teacher on Wednesday through Friday. "B" group will distance learn Monday through Wednesday and be face to face with classroom teachers Thursday and Friday. Please watch for more specific details about these plans on Friday afternoon. The number of positive Covid-19 results in the school district counties determines our ability to have students in the school. This plan will be fluid and can change as we are provided with new data and positive counts for the counties. If we all exercise good practices to minimize the spread of Covid-19, we hope to have all students back in school soon. Please do your best to help keep these numbers down: wear a mask, wash your hands, and slow the spread. Kevin Cardille Superintendent

Mardi Gras Bead and Jingle Bell Donations July 27th - August 8th Due to COVID-19, our elementary students are will be unable to share musical instruments this fall. We are creating individual instrument packs for the students to utilize. These bells and beads will be used to fill 350 shakers, bean bags and be placed on rings to accompany our lessons. Drop off box locations: La Crescent-Hokah District Office 703 S 11th St, La Crescent. MN M-F 8 am - 4 pm La Crescent Public Library 321 Main Street, La Crescent, MN M/T/F: 10 am-6 pm, W/Th: 12-5 pm Hokah Public Library 57 Main St., Hokah, MN T: 2-7 pm, W: 11am -6 pm, Th: 2-7 pm, F: 2-6 pm, Sa: 11 am-3 pm

Dear parents, La Crescent School district requires students in grades 5-12 to utilize a device (Chromebook) for instruction. All students entering 5th or 9th grade and any student new to the district in grades 5-12 for the 2020-21 school year has two options for his/her student device. Students may choose the Bring Your Own Device (BYOD) option or purchase one of the four recommended devices from Best Buy online store August 3-October 31, 2020. If you choose the BYOD option, the student's device should have a minimum of 10-inch screen size, wireless access, and be capable of running the Internet. Please note iPhones/Android phones/Ipad Mini/7 inch Nexus tablet does not meet this requirement. iPad is not recommended either, due to some issues with Google apps integration and state testing needs. The Best Buy option is only available to students entering 5th or 9th grade and any student new to the district in grades 5-12 for the 2020-21 school year. A detailed procedure, along with a unique code per eligible student for ordering your student Chromebook, will be emailed on August 3rd. If your student qualifies for free or reduced lunch, the district will order the Chromebook for you, and it will be available for pick up from the Secondary School office during the first week of school(if the school is onsite at that time). If you think you qualify for Free/reduced lunch, be sure to submit necessary forms posted on our website or through the Infinite Campus Parent Portal:
www.isd300.k12.mn.us
. Go to Families>School Nutrition. La Crescent-Hokah Public Schools

Attention Families: Minnesota is now offering funds for families of children ages 5 to 18 who qualify for free or reduced-price school meals. The new program, called Pandemic EBT (P-EBT), will provide up to $325 per child that families can use to purchase nutritious food for their household. Approximately 350,000 Minnesota children could benefit. Learn more at:
www.mn.p-ebt.org


The filing period is now open for School Board Member Candidacy. The filing period will close on August 11th. Filing is $2 and you can file at the District Office, 703 S 11th St. Call 507-895-5051 for additional information.

ISD 300 La Crescent-Hokah Public Schools has a vacancy for your consideration. Please find the details below. ECSE (3-5yr old) Special Education Teacher Apply Online Category: Elementary School Teaching/Special Education Date Posted: 6/30/2020 Location: LaCrescent-Hokah Elementary Date of Availability: 09/14/2020 Date Closing: 07/17/2020 ECSE - Age 3-5 Special Education Teacher.  Successful applicants will be collaborative, team players, with experience and teaching licensure in Preschool Special Education.  We are a Pyramid Model PreSchool, and support trauma informed and trauma responsive practices.  Special Education is individually programmed, and collectively planned and delivered, and our ideal candidate will be willing to work with a team to teach skills, help students reach goals, and collaborate with our Preschool Staff as well. ISD 300 La Crescent-Hokah Public Schools uses the applicant tracking system from Frontline Education to manage employment applications online at
https://www.applitrack.com/isd300/onlineapp/
.

La Crescent - Hokah Public Schools July 22, 2020 This notice is a reminder that sometime next week the Governor and Minnesota Department of Education will be notifying schools on which of the three plans we are to enact. It is our expectation that we will release to the public our plans for their direction within one week of their announcement. The plans will be posted on our website and parents will receive an email with the most current plans. Currently, you can find documents on our school website that provide information to parents on some of the safety precautions and our procedures for handling the facilities, students, and visitors this fall concerning Covid-19. Please take the time to look them over. I am sure that once we are given which plan to use, we will develop additional plans to get students active and involved. I ask for your cooperation and patience as we move forward in these very difficult and challenging times. Sincerely, Kevin Cardille Superintendent

The candidate filing period begins on Tuesday, July 28th, for the school board election. Are you interested to learn more about becoming a school board member? Follow the link below to watch a video provided by the Minnesota School Boards Association.
https://www.youtube.com/watch?v=BhUZMzM2Vmo&feature=youtu.be
Call Brittney Eyman at 507-895-5051 for additional information.

ISD 300 Community, we are beginning to provide resources on our website regarding returning to school for the 2020/21 school year. You can find these resources by following this link,
https://www.isd300.k12.mn.us/o/lchps/page/planning-resources-for-the-2020-21-school-year
. We will update the information provided continuously, so please be on the lookout for additional information to come. As we have seen throughout these past few months, operations and processes quickly change as we learn more about the virus.

Congratulations to Isaac Peterson and Katy Steffes for being selected as the 2020 La Crescent-Hokah Male and Female Athletes of the Year!!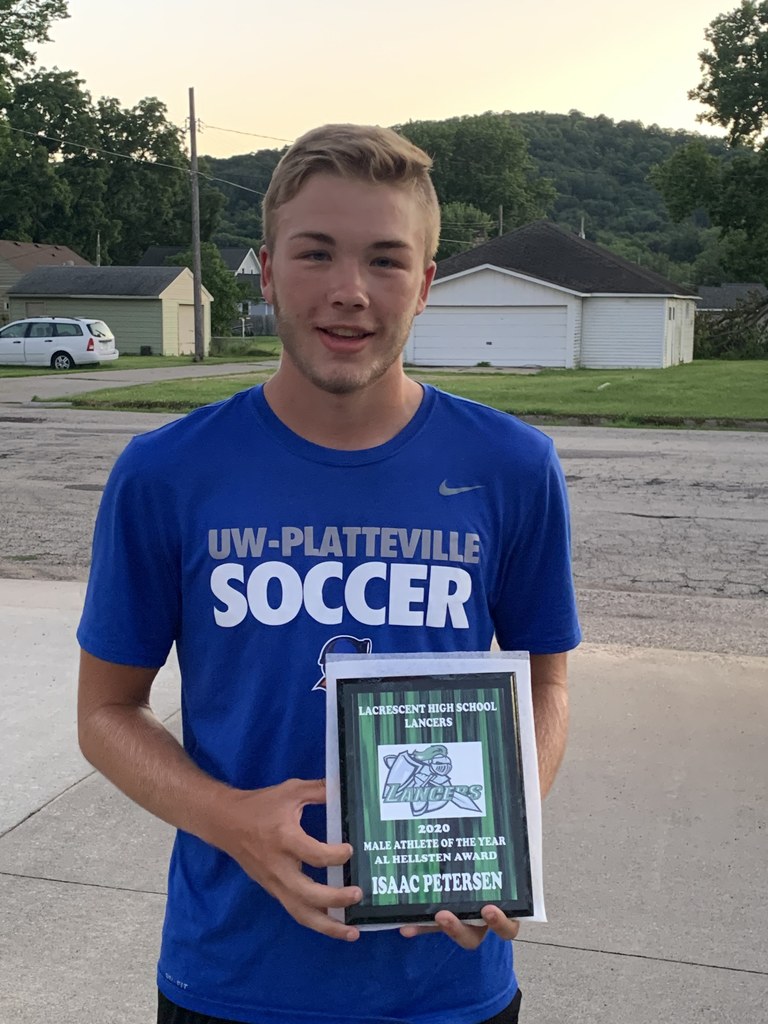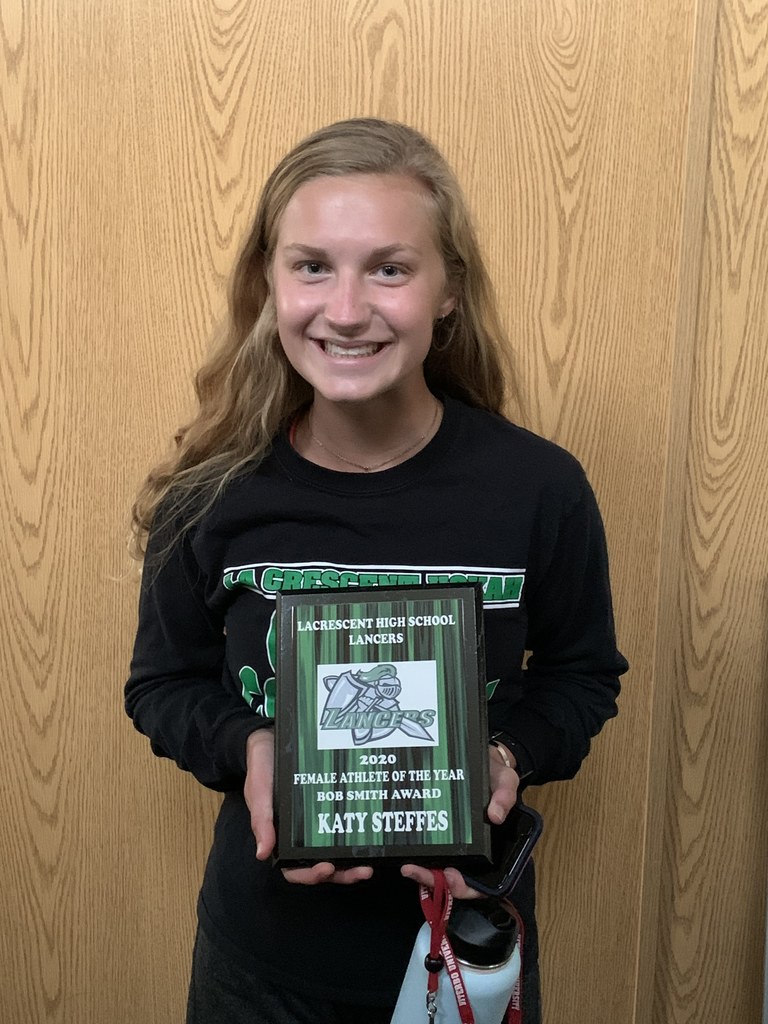 The La Crescent-Hokah School Board has four available board seats. The filing period begins July 28th and ends on August 11th. Candidates can file at our district office located at 703 S 11th St. Want to learn more about becoming a board member? Watch this video provided by the Minnesota School Boards Association
https://www.youtube.com/watch?v=BhUZMzM2Vmo&feature=youtu.be


Parents and Guardians, We will be closing the Return to School Survey tomorrow at 10 am. Be sure to get your responses in by following the link below.
https://forms.gle/xi7xiin4Z7aucj1s5
Thank you for your feedback!


Parents & Guardians, We are asking for your feedback regarding the 2020/21 school year. Please complete the following survey by clicking the link below.
https://forms.gle/agH6D3fg6oYh3fdz7


Mental Health Support from the State of Minnesota: The COVID-19 pandemic is causing a tremendous amount of stress, fear and anxiety for many people. It's important that Minnesotans have access to the mental health care resources they need to stay well during this challenging time. State agencies are working together to ensure these services are available, and they are also connecting people with private organizations that can provide support. This includes telemedicine resources (which replace clinic visits) and other well-being supports to help families and individuals cope. Please visit
https://mn.gov/covid19/for-minnesotans/get-help/mental-health.jsp
for additional information.