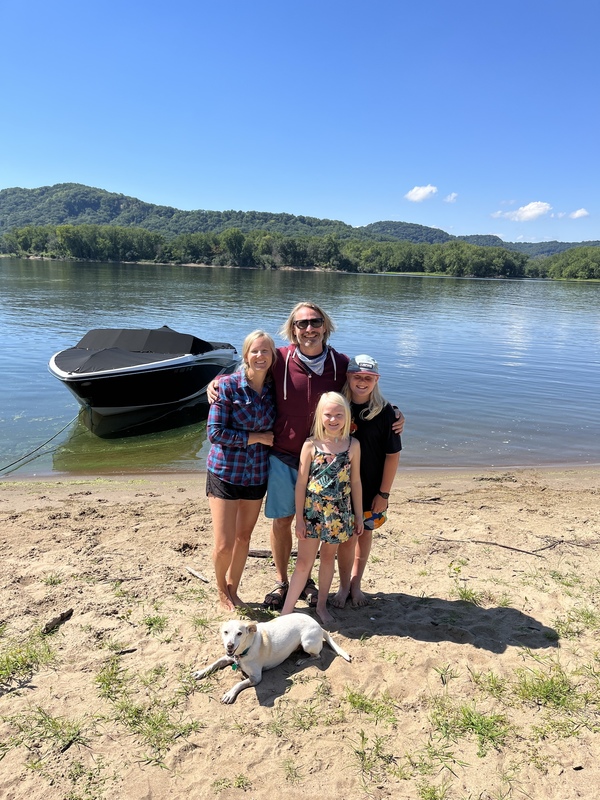 Welcome, Abby Lee!
Abby Lee is excited to be joining the Lancer family on the 3rd-grade team! Abby is originally from Winona but lived out west for many years. She moved back to the area about seven years ago. She has been working locally in the non-profit industry, most recently as the Executive Director of Mid West Music Fest. Prior to that, she worked at The Parenting Place. This summer Abby completed her Master of Arts in Teaching Elementary Education from St. Mary's University of Minnesota. Abby has taught environmental education and art classes, in various capacities, for the past 18 years, but this will be her first year teaching elementary school.
Abby lives in La Crosse with her husband, two children, their dog, and snake. She and her family love to be on the water, paddling their canoes and kayaks or tubing and waterskiing. They also love to downhill ski, ride bikes, hike, and enjoy going to live music together. When Abby is not playing outdoors with her family, she spends time creating art and also teaches metal jewelry classes.

Abby looks forward to meeting and getting to know all the students, staff, and the beautiful community!
To welcome Abby personally, please send her an email at abigail.lee@isd300.k12.mn.us.