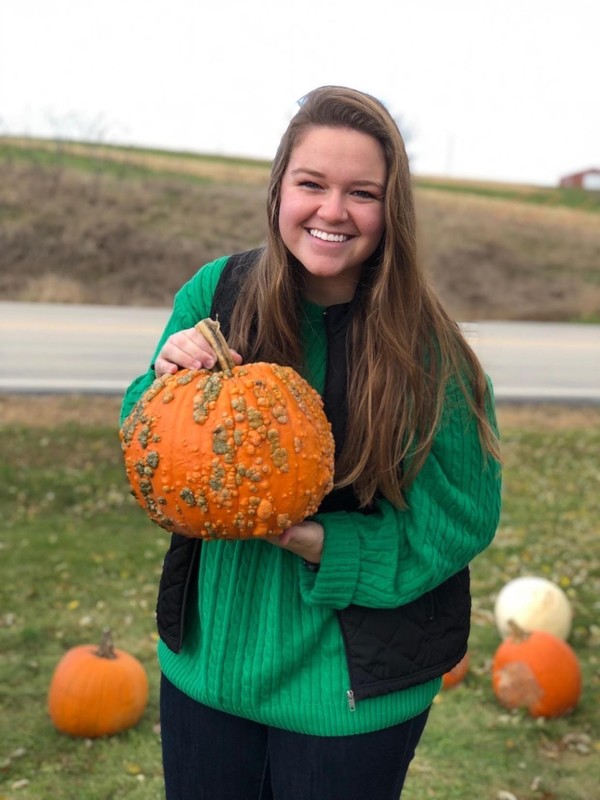 Welcome, Erin French!
Mrs. French will be joining the music department as the new band director at La Crescent-Hokah Public Schools this fall. She is a recent graduate from Saint Mary's University of Minnesota in Winona with a major in Music Education and a minor in Leadership. There, she was very involved in campus life by participating in intramurals (currently the reigning dodgeball champ of two years) and various clubs. Mrs. French, along with three of her classmates, had the opportunity to speak at a national education conference in LA, California on Educational Trauma and how it affects students' learning brain. She knows that the research that they did will be so helpful in making sure her classroom is a safe place for students to learn, feel respected and welcomed.
Mrs. French's experience comes from Cotter High School in Winona, where she taught woodwind lessons for three years and directed a secondary jazz band. Her main instruments are saxophone, clarinet, percussion and guitar but she looks forward to working with all instruments. By far, though, her favorite instrument is the bagpipe.
Mrs. French spends most of her time with her husband, Sam, and their three-month-old daughter, Maurie. In her free time, she enjoys being outside, going on road trips with her family and playing board games with friends. Mrs. French looks forward to building relationships with her colleagues, the La Crescent-Hokah community and most importantly, her students. She hopes to create a classroom environment where students are excited to make music with each other and become better musicians themselves, but also have a blast doing both. Please stop by her office and say hello to Mrs. French!