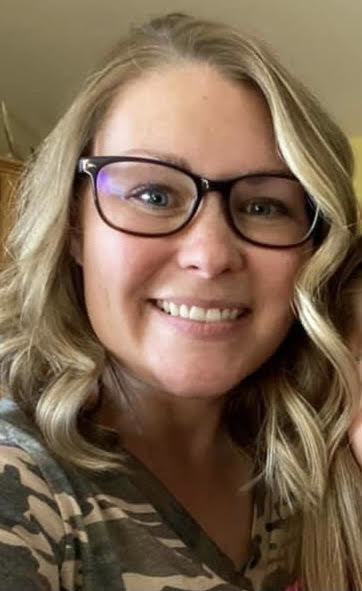 Hello Lancer Family! Meet Mrs. Nickelotti!
Mrs. Nickelotti will be joining the English Language Arts team at La Crescent High School this fall after teaching for 16 years in Lewiston, MN. She is a 2000 La Crescent High School graduate, who earned her undergraduate in Education at UW-La Crosse in 2005, and then went on to earn her Master's in Literacy Education in 2009 from Saint Mary's University in Winona. She has taught English at all grade levels, 7-12, and has taught many high school elective courses, along with coaching softball, directing plays, and advising Student Council at her previous school.
When Mrs. Nickelotti is not in the classroom, she loves spending time with family and friends. Her husband, Jeremy, and twins, Julia and Joey (9 years old – going to be 4th graders at La Crescent-Hokah Elementary this fall!!), live just outside of Nodine, and together they enjoy spending time on the farm and doing outdoor activities. Reading books of all genres, cooking fun and interesting meals, and working out are some of Mrs. Nickelotti's favorite things to do.
Building relationships with colleagues, students, their families, and the community are at the heart of Mrs. Nickelotti's teaching philosophy. She also understands how important it is for students to engage in a challenging, fun, and safe learning community, and hopes her classroom will be a place where students get to know each other and themselves better. Overall, Mrs. Nickelotti strives to help students develop the literacy and life skills they need to be successful no matter the path they may choose following their high school experience. She is so excited to be teaching in her hometown community!
Go Lancers!