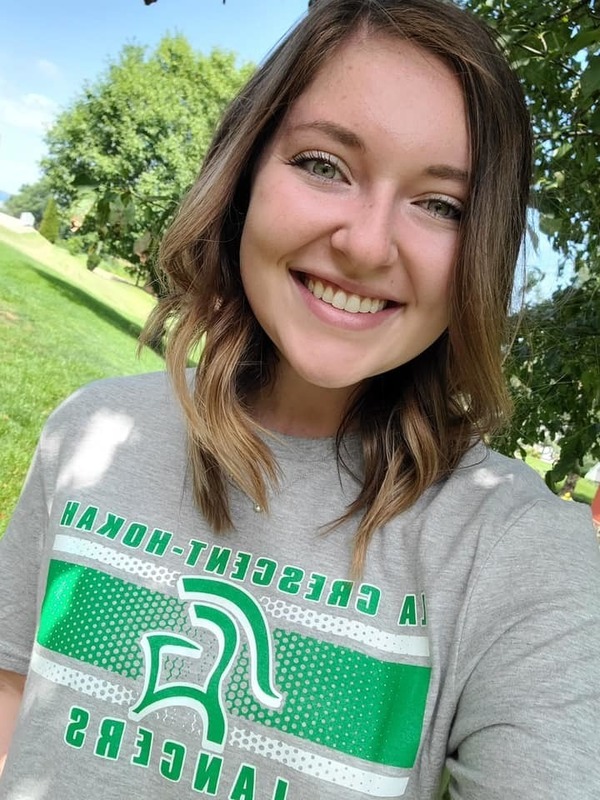 Meet Miss Courtney Brom!
Miss Brom will be teaching high school math at La Crescent-Hokah Public Schools. Miss Brom is from Winona, MN and recently graduated from Winona State University with a Bachelor of Science in Secondary Math Teaching. Throughout college, Miss Brom volunteered as a mentor with the Winona Senior High Miller Mentoring Program and as a big sister through Big Brothers Big Sisters of the 7 Rivers Region. In her spare time, she enjoys spending time with her family and friends at local racetracks, fishing, cooking, being on the river, and being active. Miss Brom also enjoys spending time with her boyfriend, Parker, and their dog, Deke. They enjoy taking Deke, a 5-year-old black lab, swimming, on walks, and on boat rides.

Miss Brom has always wanted to be a teacher. She loves math, cares about students, and is beyond excited to begin her teaching career. Miss Brom hopes to show her students that you can have fun and learn at the same time, even in math class. Miss Brom is a firm believer that you get what you work for, not what you wish for. She hopes to instill this in her students and encourage them to always work towards success, which looks different for everyone. Miss Brom also believes that she will learn just as much from her students as they will from her. She is excited to meet and build relationships with her students and other people in the La Crescent-Hokah community. If you haven't met Miss Brom, she encourages anyone to stop by her room any time to say hello!