EDIT MAIN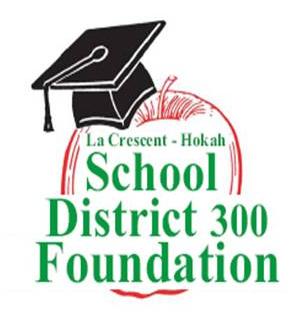 Mission
The La Crescent-Hokah School District 300 Foundation supports student learning by providing independently funded financial support for both staff and students enrolled in the district.
overview
The La Crescent-Hokah School District 300 Foundation is a vibrant, 501 (c) 3 charitable organization with the specific mission of positively impacting students and staff in the district. The Foundation continues to grow each day thanks to the generous support from citizens, community organizations, school district staff, local businesses, and major corporate partners.
The Foundation was created with a simple vision... to give staff an extra edge by helping to create exciting and innovative programs which enhance traditional school learning experiences, as well as by providing scholarships for students as they pursue higher education.
The La Crescent-Hokah School District 300 Foundation provides support annually in two specific areas:
Apple Grants serve as an incentive for staff to go the extra mile for students in the District. Grants can be for projects and materials not covered by annual operating dollars such as book bags, enrichment experiences, teaching and learning activities, as well as various other much-needed items.
Scholarships
Major Foundation events are:
Spring Fundraiser
Wall of Excellence
The Lancer Wall of Excellence recognizes staff, alumni, and friends of the La Crescent-Hokah School District who have contributed significantly to the community or career. This award is given out each year. To nominate an individual, please complete the form below and return it to Jon Steffes.
Your involvement in the work of the Foundation will enhance the quality of life in our community. If you would like to learn more about the Foundation, please contact Jon Steffes, 608-769-3324
foundation address
District 300 Foundation
P.O. Box 34
La Crescent, MN 55947